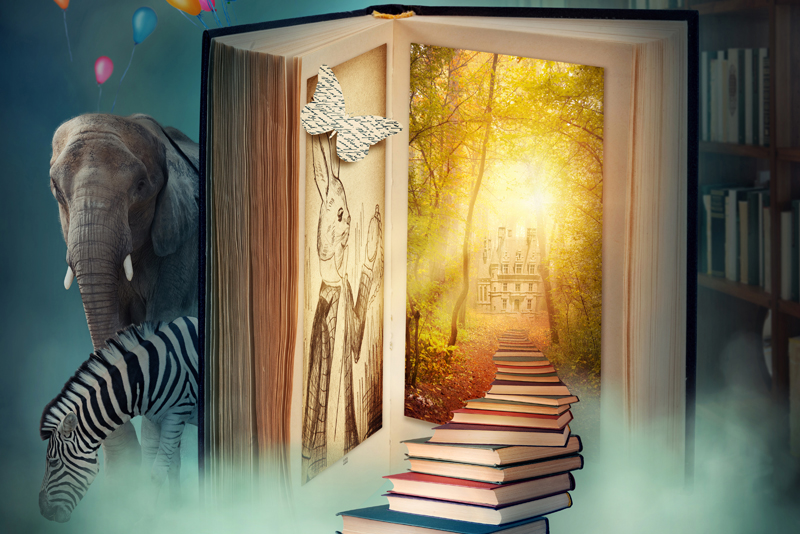 ER: What advice and/or warnings do you have for burgeoning writers?
GP: Dream it--write it. You can't sell something you've never written in the first place. And even if you never sell one thing in your life, you can still say that you've written it. The best thing is to never take anything personally. It's not you--it's them. It may take years before you find the right home for your book(s), but never give up (it only gives someone else a better chance if you do). Just remember: Every hit or near miss started as a longshot.

ER: You can't tell a book by its cover; however, you must SELL a book by its cover. Tell us about your book covers and how they came about.
GP: It seems today that books, music, movies and tv shows all read, sound and look the same. The only way to capture someone's attention is by shouting: 'Hey, take a look at me, I'm different. I'm unique. I'm interesting.'. This is my approach to the covers of my books. Grab the attention and the eye of the reader by conveying to them: I'm different. I'm unique. I'm interesting. I try to come up with a few different scenarios for the covers: characters/settings/look and feel (atmosphere) of the book. But it's also essential to let the artist use their skills and imagination as well. A good collaboration makes for a great book cover. I thought the best idea I ever had for a book cover was for one of my first books to be published: 'Thorndancer'. It's the story about an animal's (a shunk's) journey to find himself. So, I thought, just have a series of numbers on the all white cover, and as the reader read a chapter, they could then draw a line from number one to number two to number three--and so on and so on, until you finished the book and the face of the animal (Thorndancer) took shape. As he (and the reader) found himself, his image slowly took shape and came alive and into view. A compromise was made between me and the publisher who said the first idea was a bit too artsy and the reader may not get it, so now the face of the character (Thorndancer) is already there looking at you and hoping you'll read his story. I have had many nice compliments about this one particular cover. I have been very lucky in that I have really loved all the covers so far on the Thorndancer book series, the Farrow And Blackstorm books and the Small Heroes series. The cover to my latest book: The Sisters Hood from Portals Publishing, artwork by Susan Krupp, is wonderful and captures the three main characters perfectly. Red Riding Hood, along with her two sisters: Blue Riding Hood and Gray Riding Hood come to life upon the cover. It makes you want to read the book.

ER: Do you follow specific blogs, tweets, or other column-type formats? Which ones and why?
GP: My friend Bruce Rosenberger has his own Podcast: about comic books, novels, movies, etc. (I mention this because he once got me into the New York Comic Con for free because of his Podcast. Pretty Cool). You can enjoy all of Bruce's work as an aritist/podcaster at:
My Podcast: https://komicskast.libsyn.com/
Our DD web page: https://dutchydigest.com/
My old mini-comics: https://rosey426.tripod.com/PreviewPage.html



ER: How do you feel about movie conversions of books and novelizations of movies?
GP: It seems that in Hollywood everyone from the Producer's mother-in-law to the person who drives the 'honey wagon' has an idea of how your script and story should be told. I sold the film rights and a screenplay from my book 'Small Heroes' (The movie was titled: R.A.D.I.C.A.L.S.) to a small production company. Before I signed the contract I was receiving phone calls and emails on a regular basis about my and their ideas for the project, after I signed I barely heard from them. I did manage to find out that they were making the movie, but they had already changed the characters and my story so much I no longer recognized the book or my own screenplay version. I just walked away from the project. I don't know whatever happend (sic) to the movie version or the production company. Writer William Goldman (The Princess Bride) had some sage advise (sic) for writers who wished to tackle the Hollywood quagmire. He told them to drive as far as Arizona, get out and throw your novel across the border into California, and then drive away.

ER: If one of your books becomes a movie, who would you want cast into which roles?
GP: Right now my latest book: The Sisters Hood seems right for a feature film franchise. There are plenty of female roles for any number of actresses. Jennifer Lawrence comes to mind. I also like Margo Robby. My friend and co-writer of the Sunny And Rainy series of books, also co-writer of scripts for her TV Series: 'Finnish Me' and 'The Bodyguard', Liisa Evastina is also an actress. https://www.imdb.com/name/nm1436451/ She can have her pick of any role in The Sisters Hood project. If Tom Hardy and Matt Damon are available I can think of something for them to do in the films.

ER: What was the oddest experience you've had selling your books?
GP: Signing a copy of my and artist Dave Hoover's comic book: WILDE KNIGHT for someone dressed like Heath Ledger's version of 'The Joker', and he had me sign it to: The Joker. I never did get his real name.

ER: Do you belong to a writers group or any other support/hobby group? What, how long and why?
GP: No...not at this time. I have always remembered this saying: "I would not want to belong to any club that would have me for a member"
Groucho Marx

You Should Also Read:
questions The Sisters Hood
Review The Sisters Hood
Interview 1 Gary Petras


Related Articles
Editor's Picks Articles
Top Ten Articles
Previous Features
Site Map





Content copyright © 2023 by Evelyn Rainey. All rights reserved.
This content was written by Evelyn Rainey. If you wish to use this content in any manner, you need written permission. Contact Evelyn Rainey for details.