Penang, The Cool Spot in Malaysia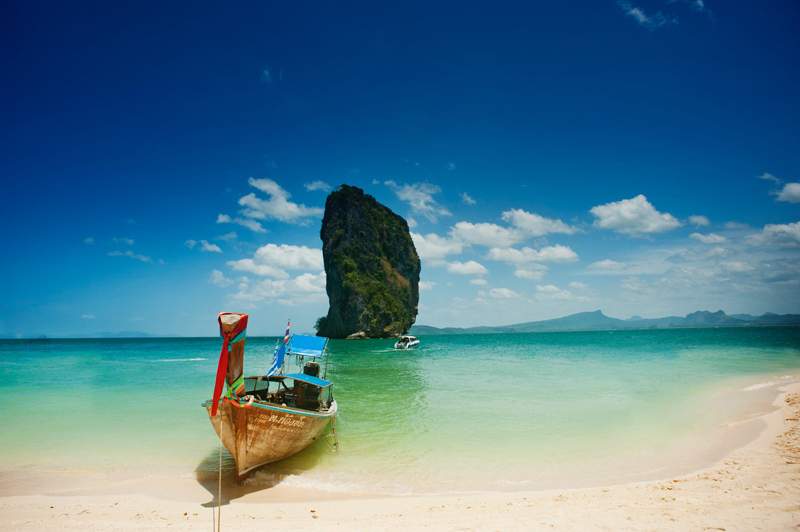 Penang is an island off the northwestern coast of Peninsular Malaysia. The island is rich with multicultural history of Malay, Chinese, Indian and European influences. Penang is also well known as the "food paradise" of Malaysia, especially good street food where you can find many hawker stalls in Georgetown. Penang offers plenty of delicious and cheap food; some specialties such as Penang Laksa, Char Koay Teow and Nasi Kandar are very famous among food lovers. Other famous traditional food from Penang is its Chinese bakeries such as Tambun Pneah and Beh Teh Sor the traditional biscuits that are very popular among locals and Singaporean tourists.

Teh Tarik or 'pulled tea'

Don' miss out to try Teh Tarik, literally means 'pulled tea'. It is a drink made by cooling a brew of hot tea and milk through the process of pouring and 'pulling' it between two cups to create a rich and frothy drinks. The process starts by adding evaporated and condensed milk to boiling water. When the brew is bubbling, it is taken off the heat and the mixture strained into a mug. The tea is then poured from a height of about one meter into another mug. This process of 'pulling' the tea is repeated several times until the layer of froth forms over the drink before it is served. The tea should be pulled longer than an arm's length. The 'pulling' process cools the tea and enhances its flavor and the skillful Teh Tarik artists never spill a drop. The Malaysians are very proud of their famous Teh Tarik as it is a combination of tradition and showmanship.

World Heritage City

The capital of Penang, George Town is a favorite tourists' destination as it offers many attractive old buildings of pre-Second World War houses as well as 19th century churches, temples, mosques and colonial constructions. The city is deeply enriched by its multi-ethnic population and was declared a UNESCO World Heritage Site as one of the Historic cities of the Straits of Malacca. The St. George's Anglican Church, the Penang Museum and the Heritage Centre present reminders of the past history and culture. When you visit Chinatown, you will find ancient looking warehouses along the waterfront, also the traditional temples such as Hainan temple and Chung Keng Kooi temple. In Pitt Street, several religious monuments of diverse faiths, the Taoist Goddess of Mercy Temple, the Hindu Maha Mariamman Temple, the Muslim Kapitan Keling Mosque and the Acheen Street Mosque have been staying together for more than a century.

Getting around

One of the best ways to feel the atmosphere of this Heritage city is by walking around Georgetown. Walking tours are available made by local people and can be arranged through the hotels or guesthouses. The local guide will take you to the UNESCO Heritage Zone in downtown Georgetown and give you the information and history background of the late 19th century colonial buildings and the community that still maintains a traditional way of life. The walking highlights will include the Armenian Street, Pitt Street, Love Lane, Little India, the esplanade and Beach Road where you can visit the Khoo Kongsi temple, Kapitan Keling Mosque and Pinang Peranakan Mansion. The tour usually starts at 9.00 am and the cost is approximately 200 R
When you walk around George Town as a tourist you will find the local people are warm and friendly. They like helping visitors out with directions or giving tips on where to find good food or good sleeps. Penang has a lot of cheap guesthouses run by old residents. You can find many budget hotels along the Chulia Street and Love Lane area.



Related Articles
Editor's Picks Articles
Top Ten Articles
Previous Features
Site Map





Content copyright © 2023 by Hanny Suriadi. All rights reserved.
This content was written by Hanny Suriadi. If you wish to use this content in any manner, you need written permission. Contact Hanny Suriadi for details.