Give Love. Receive Love. Repeat.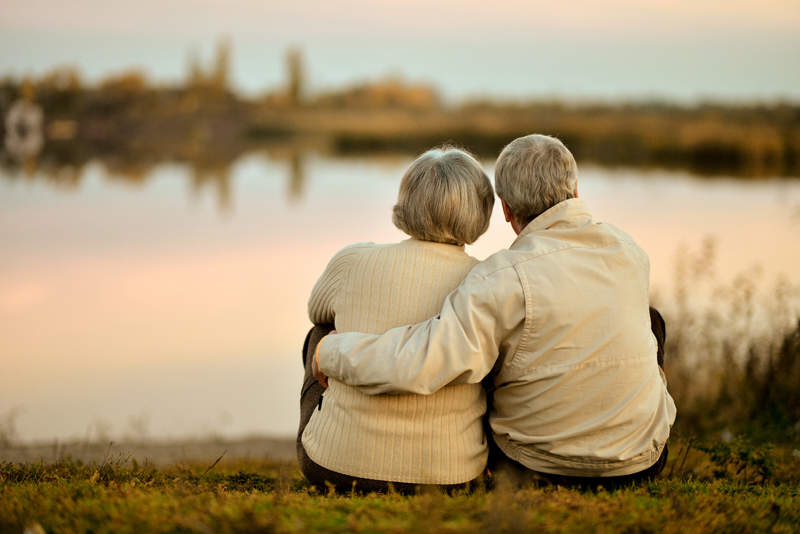 My friend Emma celebrated her 42nd wedding anniversary yesterday. Her party was attended by family and friends that shared funny and sweet stories about the couple. The most touching moment came when Emma read a letter of gratitude that she had written for her husband Jerry.

Emma spoke of how Jerry¡¦s continual support helped her to achieve her goals. Emma thanked Jerry for the love and patience he showed her after Emma¡¦s long depression following the sudden death of her parents. Finally, Emma thanked him for being such a wonderful cook, and for making her laugh every day. Not to be outdone, Jerry told Emma that since she insisted upon having healthy meals and made him walk with her every day, he owed her his very life! It was a humorous moment, but it brought home the fact that they both felt loved and enriched by their marriage.

My friends enjoy a deep friendship and happy marriage, which has added to their quality of life. Older singles often have a fear of losing touch with family and friends. Many fear ending up utterly alone and without love. That fear has caused some to get married against their own better judgment. It has caused older adults to give more than they want to give, whether it¡¦s babysitting time, cash, or the use of their car. The fear of being alone can cause people to allow themselves to be exploited. That fear causes many to miss how wonderful one¡¦s own company can be.

We all need love in order to enjoy the highest quality of life, in my opinion. The love doesn¡¦t have to involve a spouse or a significant other, which is what people sometimes forget. It starts with (not including spiritual beliefs) loving yourself, and then loving elsewhere ¡V a spouse, family, friends, pets, significant others, or pen pals. The important thing is to give love and to receive it. Most of us would choose to live in a world where there was at least one person that loved us. Most of us would choose to have someone to love, rather than not.

As we age, our quality of life is incredibly important. We are not as focused on grabbing new experiences as we used to be. Instead, we¡¦re savoring the experiences that we have learned will bring us the most joy and satisfaction, which usually involves a loved one.

Are you happy with the quality of loving relationships in your life? What can you do to strengthen or deepen your ties? Do you need to forgive someone or apologize to someone? Is there someone that you have been wanting to spend more time with? How are you treating yourself? If you feel like you want to start reaching out and re-building some relationships, good for you! Before you start, make sure that you are in the habit of having a loving relationship with yourself.


Editor's Picks Articles
Top Ten Articles
Previous Features
Site Map





Content copyright © 2023 by Pamela Slaughter. All rights reserved.
This content was written by Pamela Slaughter. If you wish to use this content in any manner, you need written permission. Contact Pamela Slaughter for details.