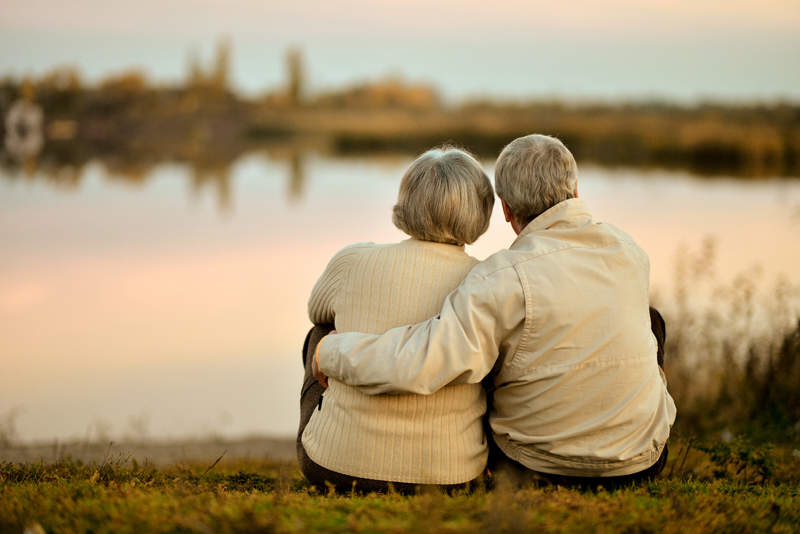 Moving is never easy. Moving to a different home is always stressful, even though it¡¦s an exciting time. The causes of the stress are varied. There are almost always unexpected expenses. There are many decisions to make, from when to start packing, to what to take and what to leave. In addition to all of that, moving tends to be an emotional time.

Moving to your ¡§last¡¨ or ¡§final¡¨ house or apartment after spending many years in a large home, especially if your family was raised there, will likely be one of most difficult things you ever decide to do.

Those moving into their first place often have lots of empty spaces in their home. Those that have lived in their home for many years have homes filled with items. Their garages are often full of items other than a car. The basement is used to store things, along with every closet, and drawer. They often have storage furniture such as multiple dressers, wardrobes, etc., filled with things.

In addition to lots of furniture and household items, there are personal items that have actual and sentimental value, records, clippings.

After speaking with several friends that have transitioned to their ¡§forever home¡¨ about their experiences, I¡¦ve concluded that this process can be made much easier when these two easy steps are taken:

1. Use a moving checklist. This is a very simple, important step to take. Using a checklist will help to ensure that you don¡¦t forget something important, such as giving a notice to your utilities companies. There are great checklists online for free. You can customize the list so that your needs are met. I find the following checklist from My Move to be very helpful:
https://www.mymove.com/moving/pre-move-checklist/

2. When it¡¦s time to downsize, then downsize. Don¡¦t put anything in storage unless there¡¦s a reason and a deadline. I know people that spent hundreds and even thousands of dollars on storage unit rentals for things that they never used again. I¡¦ve even been one of those people. Ultimately, I believe that procrastination is the true reason that many people end up renting a storage unit. Renting a storage unit after moving is often like paying a monthly fee for the luxury of avoiding dealing with the things in storage.

If you find that it¡¦s very difficult for you to part with favorite items that you no longer need or don¡¦t have room to store, then decide in advance what you are going to do with each special item. My friend Trish likes to have things grouped accordingly:

1. Take to new home.
2. Sell.
3. Gift to relatives and friends.
4. Donate and get a tax receipt for the donation.
5. Recycle, or throw away.
6. Sometimes it helps to take a photo of things that are important, but
large, before finding another home for it.

Enlist the help of ruthless adult children or friends that lean toward minimalism. Remember, nothing goes to storage!

You¡¦ve used the list to get things done in an organized manner. You¡¦ve managed to, with the help of your ruthless family and friends, get rid of all excess belongings. When you move, everything that goes into your forever home will have a place and your home will feel comfortable. Also, you¡¦re left with the items you most value, so no matter where you look, you¡¦ll see something that you care about. That¡¦s a great way to start out in your forever home.





Editor's Picks Articles
Top Ten Articles
Previous Features
Site Map





Content copyright © 2023 by Pamela Slaughter. All rights reserved.
This content was written by Pamela Slaughter. If you wish to use this content in any manner, you need written permission. Contact Pamela Slaughter for details.