Essential Pantry Items to Start Cooking Chinese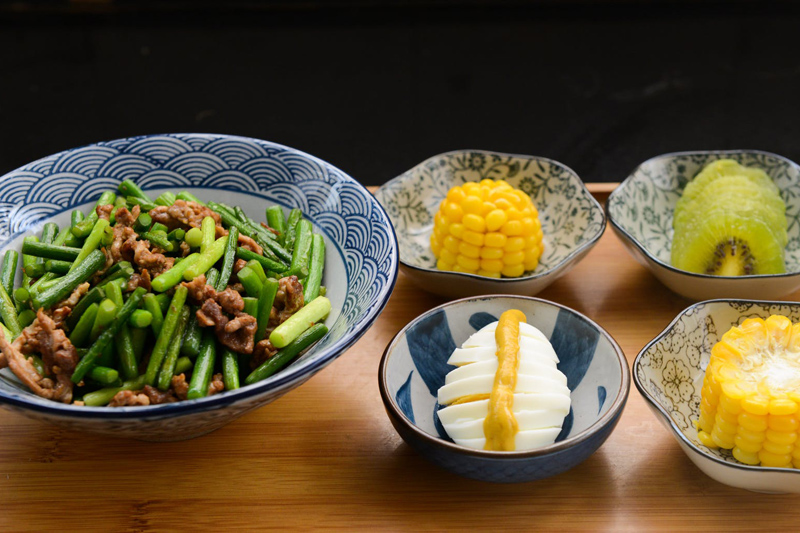 If you are interested in learning how to cook Chinese food and are just starting out, these are the top essential pantry items that you will need. Though there are many more Chinese pantry ingredients, each of these items are used in almost all Chinese recipes, and are necessary to have in stock before starting any Chinese recipe.

Soy Sauce, Vinegar, and Shao hsing Wine
Soy Sauce is one of the top ingredients in Chinese cooking. It comes in several different forms, though the most used version is the light, or regular soy sauce that you find in Chinese restaurants. The brand that I use is Kikkoman and can be found in regular grocery stores.

Vinegar, like soy sauce, also comes in several forms. There is basic white vinegar, which is sometimes used in Chinese cooking; Chinese brown vinegar, and rice vinegar, which is the most used out of all of these forms. If you're just starting to cook definitely have the rice vinegar stocked in your pantry. This can be found in the ethnic section of most grocery stores, as well as in Asian grocery stores.

Shao Hsing wine is a cooking wine made from fermented rice. It's used in Chinese cooking to flavor sauces and marinate meats. This is sold in most Asian grocery stores, however if you can't find it, you can use a dry cooking sherry in its place. Cooking sherry can be found in most regular grocery stores, though in some areas you may need to go to a liquor store to purchase this.

Broth
Broth is used as a base for sauces in stir fries, noodle dishes, and in many other recipes. Chicken broth, beef broth, or vegetable broth may be used depending on the recipe. In most of my recipes I use chicken broth. Many Chinese cooks use chicken powder mixed with water because of it's concentrated delicious flavor. However, I choose to use boxed organic broth, mainly because it is made without any added msg or other chemical ingredients; though the flavor may be slightly different depending on the recipe.

Oil
When you are just beginning to cook Chinese, you'll need to have an oil that has a high smoke point for both stir frying and deep frying. I prefer using peanut oil, however you can use vegetable, or canola oil as well. Once you learn more about Chinese cooking, you can then purchase other flavorful oils for your pantry such as dark sesame oil, and unrefined peanut oil.

Rice
Rice is a staple in Chinese cooking. It is incorporated into almost every meal that is served. A basic long grain white rice is perfect when you are learning how to cook Chinese. Once you learn the basics, you can then experiment with other varieties of rice such as sweet short grain rice and black rice.

Garlic, Green Onions, and Ginger
These three key ingredients are the trinity of Chinese cooking. When you start to cook Chinese you always need to have these on hand. It is best to have them pre chopped if possible to save time when making your recipe. Garlic can often be found pre chopped in jars, which will last quite a while in the refrigerator. Green onions are sold pre chopped in most grocery stores in the produce section. Ginger can be chopped ahead of time and then frozen for future use. I usually freeze chopped ginger in tablespoon sized portions and then simply pull them out when I start cooking a recipe. This saves both time and money when learning to cook Chinese.

Once you have these ingredients stocked in your pantry, you are ready to begin cooking most basic Chinese recipes. Of course you'll have to purchase the meats and vegetables called for in each individual recipe, but at least having these necessities on hand will make your grocery shopping trips quick and easy. Enjoy!




Editor's Picks Articles
Top Ten Articles
Previous Features
Site Map





Content copyright © 2023 by Lila Voo. All rights reserved.
This content was written by Lila Voo. If you wish to use this content in any manner, you need written permission. Contact Lila Voo for details.