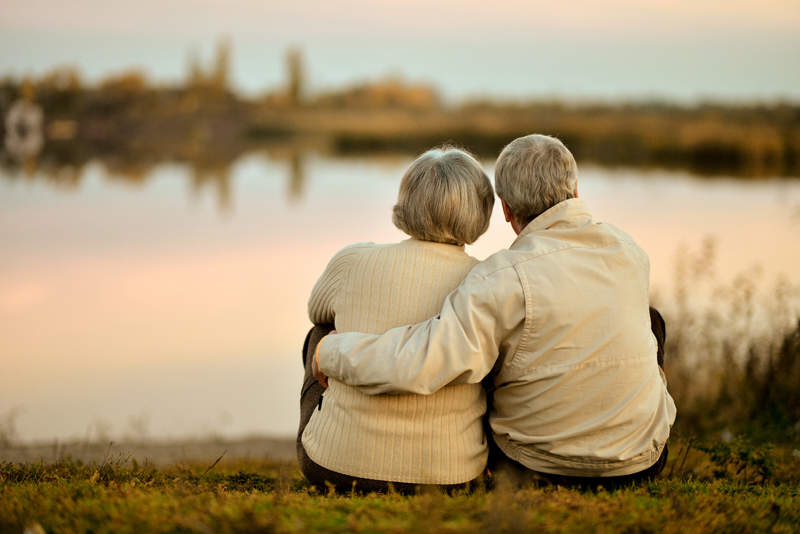 Happy New Year! For most people, January 1st represents a new year and a fresh start. It¡¦s an exciting time because of the possibilities for making dreams come true. January is the season for vision board gatherings, goal setting workshops, and first-time meetings with life coaches.

For many senior citizens, January 1st is a reminder that they don¡¦t have a list of goals and dreams anymore. For them, January 1st represents week number one of fifty-two long, similar weeks. A lot of seniors are coping with health issues, are concerned about strains on their limited income, and feel anxiety about crime, politics, and world events. In addition to that, many struggle daily with a sense of isolation and loneliness.

Seniors that ended the previous year with a sense of defeat, start the new year feeling the same way. The new year inspires a feeling of grim determination at best. It doesn¡¦t have to be that way. A new friend recently told me that I was planning to reFIRE instead of planning to retire. What she meant was that I was preparing for new things at a time when I¡¦m expected to cut back on being active. You can reFIRE, too! Start where you are, and decide how you want to live, starting now.

Humans are hard-wired to achieve. We¡¦re at our best when we have a purpose in life other than to simply survive. There is something unique about every one of us. We all have at least one gift. When we live life using that gift, we¡¦re more energized and happy. In other words, doing what makes you happy gives life.

With that in mind, here¡¦s a challenge: Write down the activities that make you feel good, even if you can¡¦t do them anymore. Write down 10 at least. Now pick one, and make it happen in some way. Repeat, weekly.

Did throwing big dinner parties make you happy, but you can¡¦t now because you only rent a room? Write it down anyway and modify it. You might plan a potluck at someone else¡¦s home. Maybe invite someone over to your rented room for tea. It might mean inviting some friends to meet you at a public event that will provide refreshments, and sharing the experience together. Be creative, and ask for help if you need it. If you don¡¦t have anyone to ask, then ask on our forum page, and you¡¦ll get ideas that way. Make it a happy new year!



Editor's Picks Articles
Top Ten Articles
Previous Features
Site Map





Content copyright © 2023 by Pamela Slaughter. All rights reserved.
This content was written by Pamela Slaughter. If you wish to use this content in any manner, you need written permission. Contact Pamela Slaughter for details.