Raja Ampat Islands - The Paradise in Papua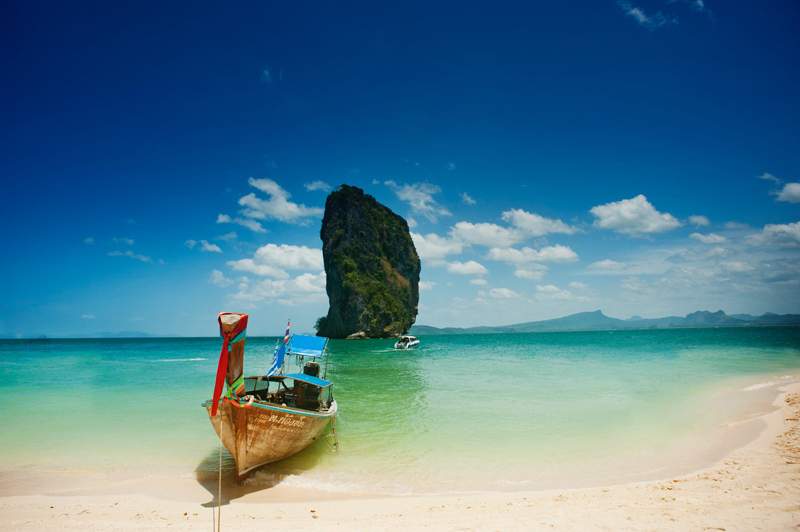 Underwater admirers flock to this region because it offers the spectacular marine experience.
Raja Ampat, or the Four Kings is located in West Papua, at the northwest tip of Bird's Head Peninsula. Comprising over 1,500 small islands, cays, and shoals surrounding the four main island are Misool, Salawati, Batanta, and Waigeo,
Historically, the name of Raja Ampat comes from the local folklore telling about a woman who finds seven eggs. Four of the eggs hatched and became the kings who occupied four of Raja Ampat biggest islands. The other three became a ghost, a woman and a stone.
Once, it was part of the Sultanate of Tidore, a powerful kingdom from Maluku, but when the Dutch invaded Maluku, it was claimed by the Netherlands.

Activities – underwater

Raja Ampat islands are a truly natural wonder with numerous sea biodiversity and coastal ecology. Combined with traditional culture and amazing landscape, you can find a tropical hideaway and experience the serenity and epic beauty of the paradise islands. The place is heaven for divers, snorkellers and trekking. You may rent a small boat to explore the beauties along the beach in four biggest mountainous islands surrounded by white-sand beaches, turquoise water, pristine reefs and unspoiled flora and fauna. A very exciting activity is to snorkel. There is a plenty of fantastic snorkeling around the islands. You can discover the beauty of the reef, Blue spotted Stingrays, Blacktip reef sharks, Turtles, Scorpion, crocodile fish and much more.

Above the water

Trekking around the islands and explore the sublime scenery of steep and magnificent waterfalls, ancient caves, and enormous towering trees.
In Kri island you will be amazed by the variety of wildlife of flora and fauna. It is a home to awesome birds like Lorikeets, Eclectic parrots, Kokabooras, Paradise Kingfisher. It is a great place for bird watching where you will discover the myriad of tropical birds including the Bird of Paradise (Cenderawasih), Maleo Waigeo, Cuscuses, Palm Cockatoo, Blythes Hornbills, Imperial Pied Fruit Pigeon. You will also find several species of wild orchids during a walk on the island.
So, don't forget to bring your camera, Binoculars and walking shoes.

The local people still live in a small colony tribes around the area and their main job is fishing. They are friendly people who always welcome tourists

Travelling here is easy, if you are flying from Jakarta, it will take six hours flight to Sorong with stopover in Manado or, you can also fly from Bali. Mostly, only divers come to Raja Ampat and joining a tour is a common practice, but many tour operators are offering tours for both divers and non-divers.

A true experience awaits you in Raja Ampat!



Related Articles
Editor's Picks Articles
Top Ten Articles
Previous Features
Site Map





Content copyright © 2023 by Hanny Suriadi. All rights reserved.
This content was written by Hanny Suriadi. If you wish to use this content in any manner, you need written permission. Contact Hanny Suriadi for details.