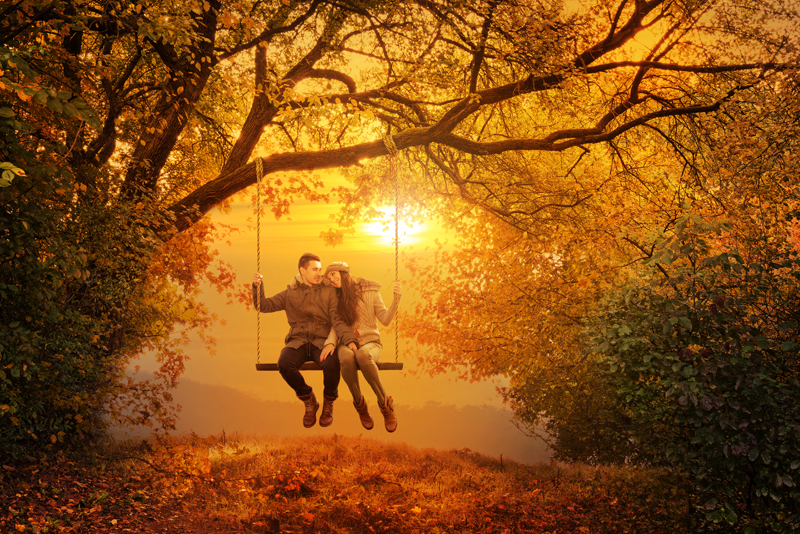 So you've decided to have a regular date night, but dinner and a movie has gotten a little…trite. What else is there as adults? Well, believe it or not, you have the same option open to you as you did when you were teenagers. But just in case you've forgotten, here are a few ideas to get you started.

A Picnic Now you can make it a little more creative. Pack up your cooler with some fruit and cheese, some salads picked up from your local deli or Whole Foods store, a cut up roasted chicken, and some bubbly. Don't forget the dishes – there are some great disposables that look like real china that would be nice for a special outing. Head to your favorite park with a blanket under your arm and just spend the day relaxing with your spouse. The great thing about picnics is how casual and "unrushed" they are. There's not waiter tapping his foot waiting for you to pay the bill. The day is yours to spend. You could even pack along a kite for some extra fun. Just spend the time enjoying each other.

A Hike Similar to the picnic, but a little more active. Pack up your backpacks with water, protein bars, trail mix, and some Gatorade. Then strap on your hiking boots and head out to your closest mountain or trail. Or maybe not so closest. Take the time to enjoy nature and one another's company. You decide whether you want to make this an easy hike so you can talk to each other along the way, or a strenuous hike and have a good conversation when you reach the Apex. This one is all about the time spent together and the encouragement you can give one another.

An Amusement Park Pretend you're kids again and head to Six Flags or a local County Fair. Remember how exciting it was to sit next to, or behind your boyfriend or girlfriend on the rides? Well do that again. Oftentimes we take our entire family to the parks and we wind up sitting one parent per child. Going without the kids gives us a chance to hold hands and cuddle like we used to. Let your Hubby win you that stuffed unicorn ("It's so fluffy!") Snuggle up during the Pirates of the Caribbean ride. Just have fun and forget about being grown up for a day.

An Outdoor Concert More and more venues are offering concerts and movies "under the stars". Take advantage of this! A lot of them will even allow you to bring food in, or will have food available on site. Take this opportunity to relax and listen to some great music with the one you love. Music is healing and brings folks together. Let this do this for you. Cuddle up and listen to some great music and just spend time together being a couple. There will also be time to talk before and after the concert, so win-win!

Horseback Riding A chance to connect with each other and one of God's majestic creatures? Yes, please! Horseback riding can be relaxing and soothing. Something about physically connecting with these beautiful and gentle animals is just magical. It tends to give you a great sense of joy. And while holding hands is probably out, holding a conversation is definitely in. Riding tends to be quiet and contemplative, the perfect opportunity for talking.

These are just a few ideas for things to do as a couple. Look around your city and see what opportunities are offered. Museums, aquariums, the zoo – these are all places you can go together, and that's the only rule. That you find something you can do together. Bonus points if you can hold hands and talk!

You Should Also Read:
Date Night


Related Articles
Editor's Picks Articles
Top Ten Articles
Previous Features
Site Map





Content copyright © 2023 by . All rights reserved.
This content was written by . If you wish to use this content in any manner, you need written permission. Contact Michelle Taylor for details.