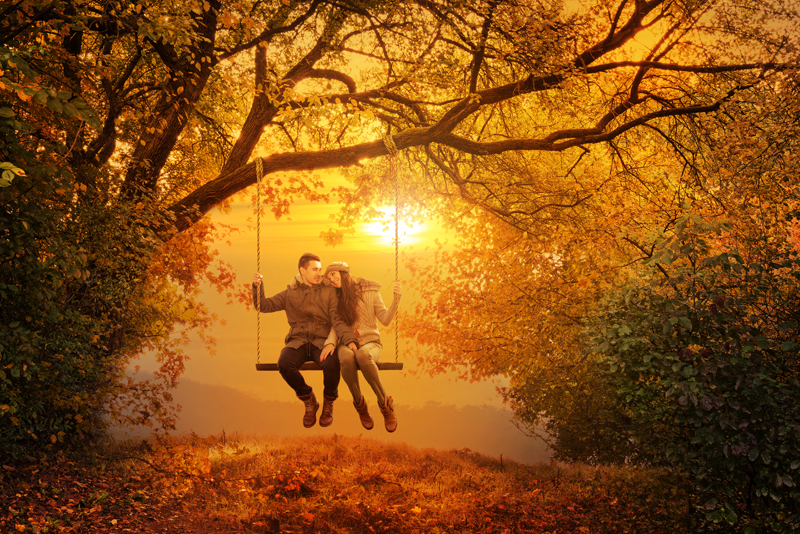 As human beings, we are wired for touch.

This need for touch begins when we are first born. According to Bridget Coila of Livestrong.com, babies that are touched early and often gain more weight and have fewer medical problems. Preemies especially need contact with their parents to help them thrive. Skin to skin contact is encouraged with these babies, and it helps with brain development, the ability to eat, and overall growth.

This need for touch does not go away as we get older.

Small children feel safest when holding onto Mommy. One of a young couple's first impulses is to hold hands. We hug someone when we are happy to see them. We offer comfort to a grieving widow by embracing her. The bond of marriage is sealed with a kiss.

Yet somehow, we start to overlook this need for touch after marriage many times.

Oh, in the beginning we are all touchy. We hold hands, we snuggle on the loveseat while we watch a movie, and of course there are the more intimate aspects of marriage.

But things seem to get in the way. A Mom with toddlers may be "touched out" due to having held hands, hugged, rocked to sleep and everything that goes with being a parent. Yet the husband comes home, after spending all day in a "no touch zone" and would like some intimacy. Hard feelings can arise from this. Or maybe you both work long hours and are just too exhausted to even contemplate being intimate.

It is still important to have that physical touch with your partner, though. According to Dr. Gary Brown (drgarybrowntherapy.com), a marriage counselor, hugging or holding someone can help to lower blood pressure and give rise to the hormone oxytocin. Oxytocin is the hormone that helps babies to thrive in utero and continues to be beneficial throughout life. It is a "feel good" hormone.

And although sex is important to a marriage, it is not even the most important act of touching a couple needs. Sometimes we get so caught up in the big stuff, that we overlook the little things. It is just as vital to do things like hold hands, stroke your spouse's hair, give a back rub (to be reciprocated of course!) Even just brushing your significant other's shoulder or hip lets them know you are thinking of them. A goodnight kiss, a goodbye kiss, a hello kiss – all go to let your spouse know they are important and loved – and you, too! It doesn't have to be a long drawn out Hollywood kiss, just a simple touching of lips is enough to lift someone's spirits.

Take a look at your marriage and see if you and your spouse have gotten into a no touch routine. If you have, take conscious steps to correct this. Start with a goodbye kiss as you each head off to work. Say, "I love you, be careful." Start to build your relationship from there.

Remember, a hug is free, but the benefits are priceless.


Related Articles
Editor's Picks Articles
Top Ten Articles
Previous Features
Site Map





Content copyright © 2023 by Michelle Taylor. All rights reserved.
This content was written by Michelle Taylor. If you wish to use this content in any manner, you need written permission. Contact Michelle Taylor for details.