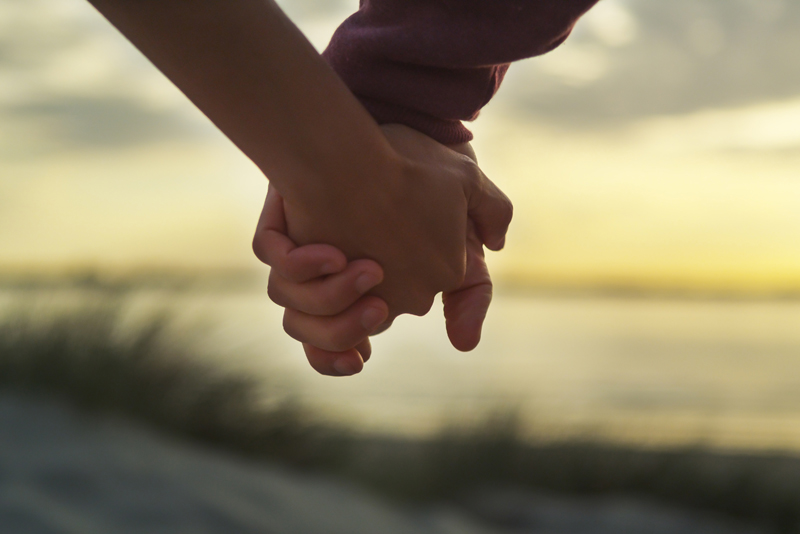 https://www.bellaonline.com/images/blog/holdinghands.jpg
Meet Scott (Bo) Head and Mark Ledbetter, together for 21 years and were finally able to make their relationship legal 3 years ago. Coming up on their silver anniversary!
"The two met in August of 1996. Mark is originally from North Carolina, and Bo here in Georgia. They were introduced at a weekly dinner group and one day a mutual friend brought Mark. Mark said he took one look at Bo and thought, "I'm liking that!" Mark tried to get Bo to go out with him, but Bo said he was still struggling some with his identity. Yet, Mark didn't give up on him, and now they are a strong a couple.
Bo came out about his homosexuality in 1990, but it remained hard for him. He had been raised in a very traditional, Southern Baptist church. He struggled with how to reconcile the two. He stayed in the closet and pulled away from all of his friends. At one point he got so low that he thought about committing suicide. He then thought, "God did not put me on this Earth to be this miserable." He said he put the gun away and contacted a friend who was completely accepting. He then joined a support group. After telling his story, one member in the group told Bo, "God knows the number of hairs on your head, how could He not know you're gay?" That was the acceptance that he needed. He slowly started adding back old friends and was surprised at how accepting they were. It was like a weight lifted off him.
Mark's story is very different. He came out to his parents at the age of 18. He says he was very excited and had no guilt. He just knew who he was and had no problem letting the world know. He did experience heart break twice. however. He had previously been in two long term relationship, both of whom passed away; one to suicide, and one to cancer because of a compromised immune system.
They have much in common. Both have been involved in the real estate, Mark in fact teaches it. They both love to run and compete in 5K's whenever they can. Bo actually ran in the Virginia Beach marathon. They have two dogs, their babies, who are spoiled rotten. Bo is also an excellent photographer, although he just does it for fun now.
I asked what they thought made them such a strong couple. Bo said that being opposites has helped the couple to fill in the blanks for the other and keeps them well grounded. He's also learned to give himself time off in an argument if it gets too heated. He'll go to another room to cool off before addressing the issues. They both said that when it comes to arguments, there is a main rule: be courteous. They've also set up guidelines to follow during arguments. Mark said he thought their success came from him not taking himself so seriously and learning the art of compromise. "We listen to each other. Our success has been due to a deep caring for each other and really listening to each other."
In the 17 years they were together before they could finally marry, they talked about having a symbolic wedding. Bo did not want a ceremony until it was legal and wanted to do it the right way. "We never felt like we would see it legal in our lifetime." Thankfully it was, and the couple married in 2014. The ceremony was in Asheville, North Carolina on Christmas Eve. Bo's brother surprised him by bringing their Dad to the wedding.
I asked the couple what advice they had for
any
other couples.
Bo said that to be aware that those first feelings are infatuation and will eventually lead to a fork of, I really don't to be with them or I want a relationship. Also know up front that whatever flaws your partner has, those will stay. You have to ask yourself if you are willing to live with them. Mark held that you should always remain open minded and flexible. Check your feelings, "Does your heart beat a little faster when they come home?"
I then asked if they had any advice for a young man or woman who is just now coming out.
Mark: Take it slow, go with your gut. Decide if this person makes you feel special and loved, but always keep your eyes open for problems that may creep up.
Bo: Don't give up on your old friends, many are more accepting than you think. But balance it with new friends you will make in the LGBT community. Try to find a happy medium.
Mark holds that now that homosexual marriages are legal, we will be seeing longer relationships a lot more often. The wedding vows
mean something
.


Related Articles
Editor's Picks Articles
Top Ten Articles
Previous Features
Site Map





Content copyright © 2023 by Michelle Taylor. All rights reserved.
This content was written by Michelle Taylor. If you wish to use this content in any manner, you need written permission. Contact Michelle Taylor for details.