Saving Your Marriage After an Affair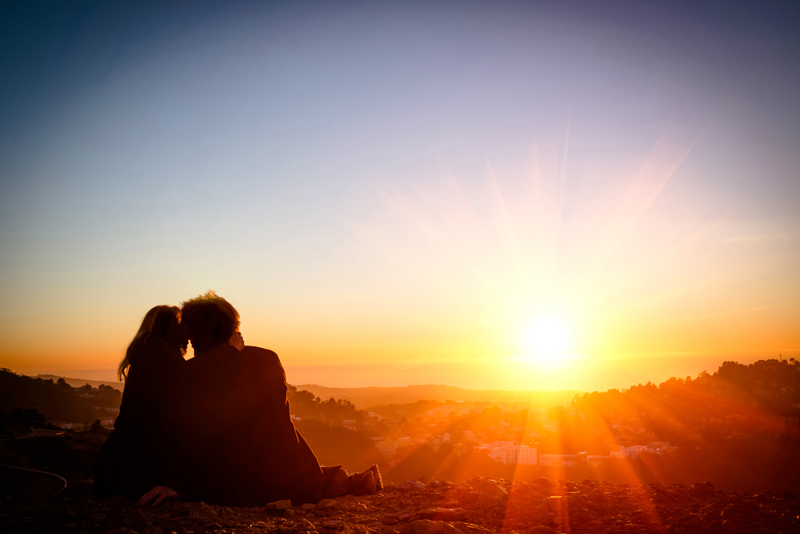 This is a hard subject. No one likes to think their spouse would ever cheat on them (or imagine yourself doing the cheating.) But it happens – a lot. According to https://www.divorcestatistics.info, 22% of married men admitted to having an affair, and 14% of married women. That's roughly a third of all marriages. And of all the divorces that occur, 17% are attributed to infidelity on the part of one, or both, spouses. That number is high enough – realize these are the people who have admitted it. How many more are too ashamed to speak up?

Marriages can be saved after adultery, but it takes a lot of hard work from both parties. It takes two to make a marriage, so too does some amount of blame belong to the cheater and the cheated. No marriage is perfect, because people aren't perfect. The spouse that cheats often attributes it to something their spouse did- or -didn't do. It's not generally a good reason, but in their mind there is a justification.

So, how do we start to repair the marriage after an affair?

There are 2 major points that need to be addressed and worked through. Building up trust again, and being open with each other as to why there was an affair. In other words, each party needs to look within themselves to find flaws and then work to eradicate those flaws. Or at least mitigate them. This is often where a marriage counselor can come in to help. He or she will walk you through the minefields that have been laid in your marriage. He will also deal with opening lines of communication – he'll be like a mediator, working through the hurt and getting you both to open up to each other. Then finally she'll deal with the affair itself. Making the guilty party realize just how much hurt they put their spouse through.

Trust: the biggest casualty of an affair. It is so incredibly hard to trust your spouse again to be with only you. Likewise, it feels like an obstacle course for your significant other. They do their best to not get put into situations that caused the cheating to begin with. They want your forgiveness, and are willing to tiptoe around to prove they are committed to the marriage.

If your spouse cheated on you, your biggest obstacle is going to be your inability to trust them again. That's being human. So, yes, you have every right to look through emails, text messages, and wanting to know who was on the phone. And to begin with, they will go along out of desperation to save the marriage. But one day they are going to start becoming despondent. A person can only apologize so many times, and act meek for so long. You will have to start giving a little trust at some point. You don't want to just say, "do whatever you want, I trust you!" That's a bit too much area for temptation to sneak back in. Do let out the reigns slowly. Start with he doesn't have to come straight home from work. Then you stop checking his texts. After that, leave his e-mail box alone. Gradually grant him freedom from the guilt and morose he's been suffering through in trying to please you. In other words; forgive. No, you won't forget, but being able to forgive is good for both him and you. You make a choice to stay together, work together, and love each other.

The immediate reason for the affair varies. For women, they often turn to someone outside the marriage because they are not getting that emotional connection anymore. Men are more likely to cheat because of sex. Although there are many men out there who feel like their spouse has checked out, and some women who just want to have sex with someone new. Most of the time, however, these are not the "foundation" reasons for the affair. As a couple you have to go back and look to see where things started to sour. Maybe it's because the wife just had a baby, and all her attention is going to the little one. Likewise, as children get older, they demand more and more attention (up 'til about age 13, when they want independence.) The husband gets sidelined and it begins to feel like the two of you are just roommates living together instead of sharing marriage. Or the husband is at work so much that the wife feels lonely and looks for companionship elsewhere. Neither are good reasons to cheat (as if there are any good reasons to cheat) but it is the foundational issue in your marriage. Work to find what each of you did wrong and together try to fix the cracks.

So, what if you are the one who cheated, what then? First and foremost, confess your affair before he finds out about it from a co-worker. Then be prepared to get hit with anger and hurt. It is now your job to regain your spouse's trust. Give her access to everything, keep no secrets. You must be as open and honest as possible. Accept the ire that is being thrown at you and take it – for a time. But you should not be expected to become a slave, and at some point, the two of you need to regain ground as a team. Then you both (possibly with a counselor) can start to find the weak links in your relationship.

Affairs are toxic to a marriage, but that doesn't mean it can't be worked out. Many couples find that their marriage is stronger after infidelity. They have dug down and worked to unearth the foundational problems. They both put in the time and desire to save their marriages.

There is a road back after an affair. It may be long and winding, but there is a road. If you wish to save your marriage, you'll be willing to take on this journey together.
You Should Also Read:
7 Reasons For Affairs That You MUST Know About
Are Your Expectations For Marriage Realistic?
Can You Save Or Improve Your Marriage Alone?


Related Articles
Editor's Picks Articles
Top Ten Articles
Previous Features
Site Map





Content copyright © 2023 by Michelle Taylor. All rights reserved.
This content was written by Michelle Taylor. If you wish to use this content in any manner, you need written permission. Contact Michelle Taylor for details.