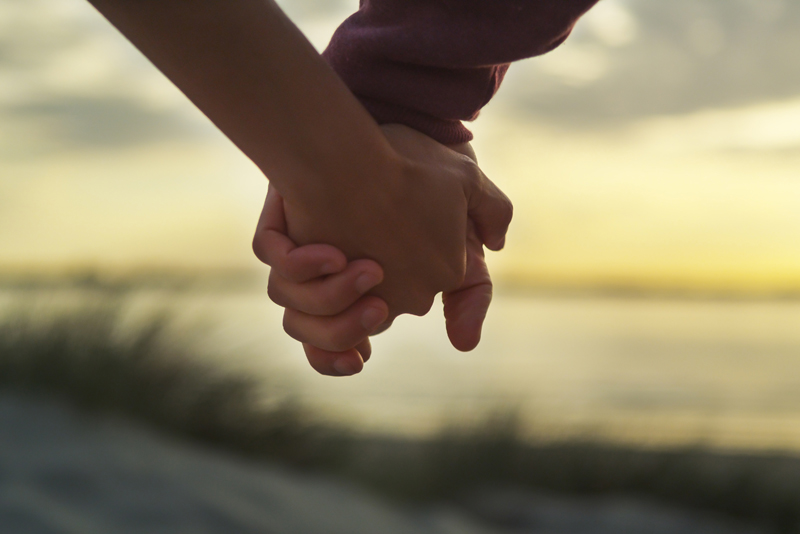 When I was trying to think of which couples to interview for this series of articles, one couple came springing to mind immediately for the 50+ years. That couple is my in laws, Bob and Sandy Taylor.
Their marriage is so perfect, that those of us kids that have been in couples' counseling have been told that trying to live up to their example of marriage is unrealistic. My mother in law said she never realized that they were being a detriment to their kids for having a good marriage!
In the 30 plus years that I have known the Taylors, I have never seen them fight or argue, or even raise their voices (well, Sandy does, because Bob is half deaf from being around airplanes his entire life.) They do
everything
together. They volunteer at the hospital together, they sing in the choir at church together, they go on daily walks together (with their little doggy CJ.) If you see Sandy, you'll find Bob somewhere close by.
Bob had been previously married for 7 years, from which he had 2 children, Bob, Jr. and Heather. After his divorce, he remained single for 2 years, then he met Sandy. Bob's mother actually brought them together. Sandy was a nurse and helped take care of Mrs. Taylor. So, she introduced the two of them. They then married in 1968, and had 2 children of their own, David (my husband) and Steven. Bob is a retired airline pilot, and Sandy is a retired RN.
In 50 years the couple has seen some very trying and scary times. Early on, Bob's mother was against the marriage, even though she had introduced the two. She had become jealous of the spot Sandy was taking over from her. Then Sandy's father became very ill and passed away. After flying for Eastern for 25 years, the company went bankrupt, and Bob was out of a job. One day Bob woke up with a 104 fever and was completely deaf. Apparently, he had been bitten by a tick and developed Rocky Mountain Spotted Fever. Sandy went through breast cancer and a mastectomy, along with chemo (she's cancer free now). Bob developed prostate cancer (he's also cancer free).
Through all these things the couple stayed positive and by one another. When I asked what carried them through all the tough times, a strong Christian, Sandy said "faith and prayer" and being very open and honest with each other. Bob is 80, Sandy 73, and you would never guess it to look at or watch them. They run circles around kids half their age, Bob especially!
I asked what they thought the keys to a good marriage were, they both agreed on these: a couple should be best friends, share faith, and have laughter. Also, having a dog doesn't hurt. According to Sandy, "Marriage is something you work at all the time" and you should always, "Start and end each day with 'I love you'."
So what are some of their tips for having a lasting and loving marriage?
Sandy: You have to be able to put yourself in your spouse's shoes. It makes it easier to handle an argument.
Bob: Communicate.
Sandy: Never let anything go at "I'm fine" You have to find common ground.
Bob: Can't stress enough, communicate, so your spouse knows what you're thinking and vice versa.
Sandy: Have unconditional love, love them warts and all.
Bob: I take my hearing aids out. (Did I mention the humor in this relationship?)
Finally, they said that they compliment each other. They make a good team as spouses and as parents. And they are each at their best when they are together.


Related Articles
Editor's Picks Articles
Top Ten Articles
Previous Features
Site Map





Content copyright © 2023 by Michelle Taylor. All rights reserved.
This content was written by Michelle Taylor. If you wish to use this content in any manner, you need written permission. Contact Michelle Taylor for details.