Getting a Handicapped Parking Permit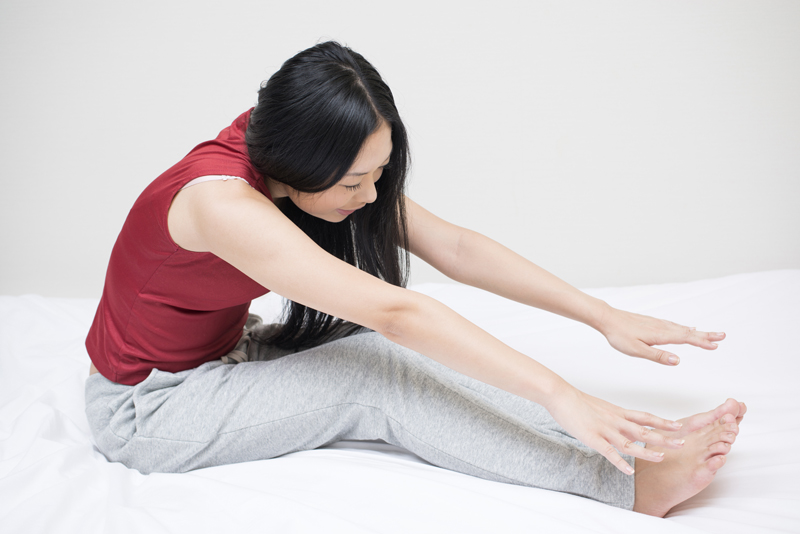 At first, I received a temporary, six – month handicap parking placard for the first time. When I asked my neurologist about handicapped parking, I expected him to tell me that I was not impaired enough at this point to qualify. Instead, he told me that he would have his medical assistant fill out the paperwork for a temporary (6-month) placard. The next year when I asked about a placard, I received paperwork for a permanent placard.

According to the regulations for Michigan, a permanent placard can be issued only for qualifying conditions that are not expected to improve. So, I was confronted with the fact that I my neuromuscular disease is not expected to go away or improve. Although I should anticipate this considering my diagnosis with Charcot Marie Tooth, having it confirmed in this way left me saddened. Although more convenient, I might have preferred another temporary placard.

I asked for the first permit mostly at the insistence of my husband. For the two winters before that, I had been having particular trouble getting around when it is snowy and icy. I had quite a few slips, but fortunately, no significant injuries. Having difficulty walking safely during the winter was one of my first signs a few years ago that something was wrong with my health. I have lived in snowy areas my whole life, and had never had difficulty walking on snow and ice before. Lately, I have also noted more difficulty with balance in the dark or when I have been standing or walking for some time and become fatigued.

My husband had wanted me to ask for a handicap permit a couple of winters before. I suppose that it was my pride kept me from asking. It was not easy to admit that my level of impairment is significant enough to warrant a handicapped parking permit. I had been learning, however, over the past couple of years to let go of those hidden expectations that I had regarding my own abilities. I had been learning to assess my abilities in the present rather than evaluating them in comparison to what I had been able to do. With this comes a certain amount of grieving. Letting go of the past, I move into a future where my abilities to do many things is uncertain and will likely decrease.

My disability remains largely hidden. My orthotic inserts are completely hidden in my shoes. When I wear AFO's, they are hidden especially in the winter when I wear long pants. This perhaps makes me less comfortable in actually using the handicapped parking permit, as well.

In Michigan, those who have any disabling condition that puts significant limitation on that person's ability to walk, including use of assistive devices, are eligible for handicap parking. Other types of assistive devices listed include wheelchair, walker, or crutch. Other disabling conditions, such as blindness, quality as well. A physician must sign the paperwork verifying the request for a handicapped parking permit. The permit provided may be in the form of a temporary disability placard, permanent disability placard, or permanent disability license plate.

In Michigan, there is no additional cost for obtaining the handicapped parking permit. A Michigan disability parking permit does not provide free parking in public lots unless designated. Michigan permits are honored in other states in the U.S.

Other U.S. states and many other countries will have differing procedures for disability parking. In the U.S., find out about those procedures by contacting your states' department of motor vehicles. Your physician may also be able to provide information.

The Americans with Disabilities Act (ADA) does not directly regulate handicapped license plates or placards. Rather, the ADA requires that most places serving the public (those providing "public accommodation" but with certain exclusions) provide handicapped parking spaces, and provides regulations regarding how many must be provided depending upon the number of parking spaces.

Just this past week, at the time that I write, we had our first significant ice storm of the season. This year, it was somewhat more comfortable to me to use the handicap placard than last year, although I have continued to use the permit "only when I really need it." Having the permit, however, will help me to be safer this winter because I will not have as far to walk in the ice and snow.

Resources:

Michigan Secretary of State, (2015). Permanent Disability Parking Placards. Retrieved on 12/31/15 from https://www.michigan.gov/sos/0,4670,7-127-1585_49898-26297--,00.html.

State of Michigan, (n.d.). Disability Parking. Retrieved from https://www.michigan.gov/sos/0,1607,7-127-1585_49898---,00.html on 12/31/15.

U.S. Department of Justice, (2009). A Guide to Disability Rights Laws. Retrieved from https://www.ada.gov/cguide.htm on 12/31/15.


You Should Also Read:
Learn more about accessibility and voting.
Find out about getting through airport security with assistive devices.
Read about grief over health losses.


Related Articles
Editor's Picks Articles
Top Ten Articles
Previous Features
Site Map





Content copyright © 2023 by Jori Reijonen, Ph.D.. All rights reserved.
This content was written by Jori Reijonen, Ph.D.. If you wish to use this content in any manner, you need written permission. Contact Jori Reijonen, Ph.D. for details.