Chile Colorado - Chimayo Red Chili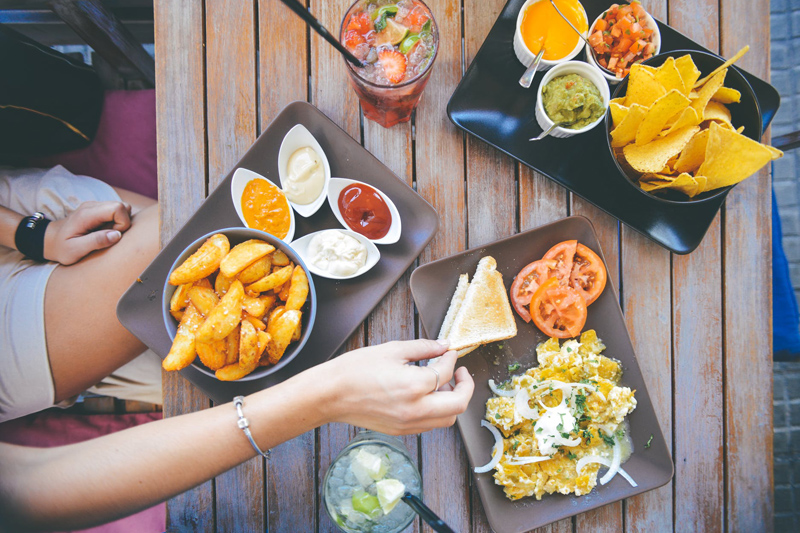 In researching old Mexican recipes there is the mysterious "chile de tierra." Now more than ever, the precision of the term, "chile de tierra" has value. It speaks to a historical time when the recipe writer was making reference to the dominant red chili (chile) peppers of a region. Hence the dishes from Chihuahua, may never be replicated, hard as one may try, if they were using the "chile de tierra" of Oaxaca. More importantly, the majority of the world's dried red chili are being produced in Asia. It is highly likely that a "chile de arbol" or "guajillo" was not grown in Mexico. As the French word "terrior" identifies a wine's flavor by the attributes of its growing environment, so is "chile de tierra" to the many varieties of dried red chiles used in regional Mexican cooking. Today, when trying to replicate a regional flavor of Mexico it is important to try and source the right "chile de tierra," if you can.

An excellent example of this detail in the world of chile, is the famous "chile nuevo mexico" (New Mexico Chile). In the north of Mexico, many Mexicans are loyal to New Mexican chiles for specific recipes. This speaks to a time when all of New Mexico was part of Mexico, and when much of it belonged to what is the current Mexican state of Chihuahua.

Among the famous New Mexico red chiles is the exceptional chile from Chimayo. The name Chimayo is a Spanish translation of the indigenous Tewa people's name, "tsi-maoh" for one, of four, sacred hills surrounding the valley where Chimayo chile grows. The sun-drenched valley is viewed as the secret to the intense earthy and smokey flavor that is unique among New Mexico's chiles. Chimayo chiles are frequently hotter than a jalapeño, but with a more steady piquant. The variety is a true "chile de tierra," it is not clear when it came into existence. It is simply a native chile, or in local parlance, "chile nativo." Chimayo's chiles are rare and sought out not just in northern Mexico and the U.S. southwest, but world-wide. It is full flavor, with clear distinctions from other dried reds, attributed to the climate and terrain created by the sheltering Sangre de Cristo mountains, a subrange of the Rocky Mountains.

Annually Chimayo's fall harvest is less than six-hundred acres of chiles. Chimayo seeds are sold and planted throughout the southwest and even Mexico, but if one does a taste comparison, the flavor will not be the same. For chile aficionados and foodies alike the Chimayo chile, grown and harvested in Chimayo, is worth the effort to procure. Whether you buy it in powdered form, crushed, or strung whole in a "ristra," it's reward is great. For an all purpose red chile sauce, or "chile colorado" use the powdered form and follow these easy steps. Use for enchiladas, stews, or on roasted meats.

Tools:
2-quart sauce pan with lid.
Long handled spoon
Medium size mixing bowl
Wire whisk

Ingredients:
2 Tablespoons lard or canola oil
4 Tablespoons finely chopped white onion
½ –1 Teaspoon cumin seeds roasted and crushed
1 Clove garlic minced
2 Tablespoons flour
½ Cup powdered red chile
2½ Cups water
1 Teaspoon salt

Steps:
1. Add oil to the sauce pan and heat over medium heat.
2. Gently cook the onions and garlic for about five minutes. The onion should be soft, translucent and begin to turn yellow.
3. Add the cumin and flour, stirring constantly until the mixture bubbles to a golden brown.
4. Remove pan from heat and set aside.
5. In the mixing bowl, whisk the chile powder and water.
6. Add the chile and water to the sauce pan, whisking to ensure a smooth texture, no lumps.
7. Return pan to heat and allow to reach a boil. Reduce heat immediately.
8. Stir mixture periodically. Watch the chile, it will begin to bubble intermittently.
9. When bubbling is nearly a boil, reduce to simmer and cover for about 5 minutes or less.
10. Periodically stir to guard against lumps forming at the bottom of the pot.
11. Stir in salt, remove from heat and set aside until needed.








Related Articles
Editor's Picks Articles
Top Ten Articles
Previous Features
Site Map





Content copyright © 2023 by Mickey Marquez. All rights reserved.
This content was written by Mickey Marquez. If you wish to use this content in any manner, you need written permission. Contact Mickey Marquez for details.