Mexican Egg Nog - Rompope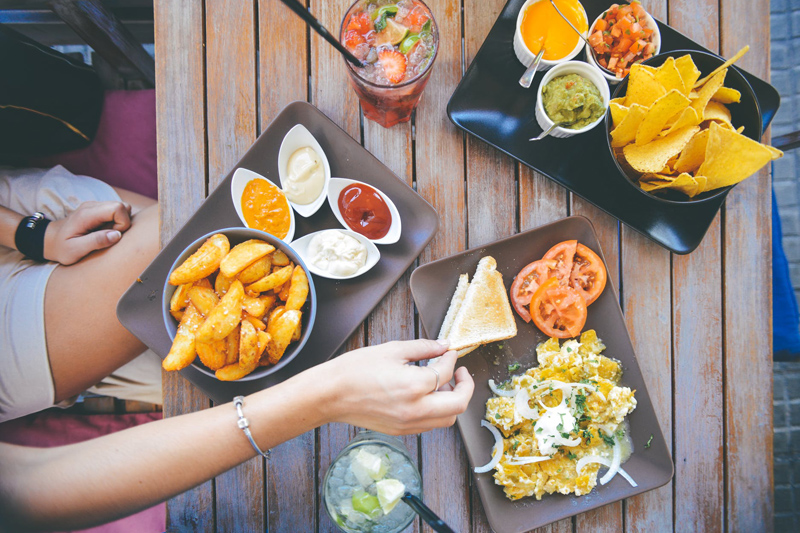 Since the sixteenth century, the nine days before Christmas in Mexico are traditionally celebrated in ways that commemorate the Nativity. "Las Posadas" is one such activity. Nightly, parish communities by candlelight procession, re-enact Mary and Joseph's search for lodging. Each night three families host, two families turn the couple – and procession – away, the third grants entry. The guests enter, kneel and pray in front of the Nativity scene, and then the celebration begins. There is song and dance, and of course food and drink.

One of the beverages that could be served at a Posada celebration is Mexico's version of egg nog, "rompope." Attributed to the nuns of Puebla, who adapted the Spanish recipe for "rompón" into Mexico's rompope. Mexico's rompope differs from eggnog in its flavor and notably in its dairy ingredient. There is no heavy cream in rompope, only whole milk.

Homemade rompope, transferred into pretty bottles, is a coveted gift. A trick in the bottling of the rompope, is to first prime the bottles with the cane alcohol. Pour the alcohol into the bottle, cap and swirl until the interior has completely come into contact with the pour. Pour the alcohol out and pour in the rompope. Bottled rompope is shelf stable for about a month, or three months if refrigerated. Its richness of texture and flavor, however seldom allow it to last that long. Without the alcohol, it makes a delicious breakfast drink.

If using alcohol, and want to be a traditionalist, do not be tempted to use brandy, cognac or rum. Real Mexican rompope is made with cane alcohol. The Uruapan brand, from Charanda, an appellation of origin in the state of Michoacan is internationally available.

This recipe is made a bit easier by the use of an electric blender. The blender can be replaced with a whisk, but then one really needs to chop the nuts very finely.

Tools:
Electric blender
Large sauce pan (3 quarts or larger)
Paring knife
Cutting surface
Wire whisk
Ladle
Two large nesting bowls for ice bath
Thermometer
Funnel for transferring to bottles (optional)

Ingredients:
Milk Mixture
4⅛ Cups whole milk
1 Whole vanilla bean (or substitute 3 teaspoons pure vanilla extract)
1 Stick Ceylon cinnamon
⅔ Cup cane sugar

Egg Mixture
10 Egg yolks
⅓ Cup cane sugar
A pinch baking soda
5 Grams chopped becans

Add at finish (optional)
4¼ Ounces cane alcohol

Steps:
1. Pour milk into saucepan on medium heat.
2. Split vanilla bean lengthwise and add to milk.
3. Add ⅔ cup of sugar to milk. Bring to a boil and then reduce to simmer at medium-low heat for about 20 minutes to reduce milk. Remove vanilla bean.
4. Add egg yolks, ⅓ cup sugar, baking soda and pecans to blender carafe. Blend on low speed for about 5 seconds. The mixture is now ready to be tempered.
5. (At this time prepare the ice bath in the larger of the nesting bowls and make ready the bowl that the hot liquid will be transferred into.)
6. To temper the mixture, remove the blender lid and then remove the feeder cap. Replace lid on carafe. On low speed, through the feeder opening, very slowly trickle in one ladle of hot milk mixture into the carafe. Add a second ladle of hot milk, this one may go in more quickly. Replace feeder cap and finish on high for about 3 seconds. The mixture is thick and frothy.
7. Using the whisk, pour blender contents into the saucepan, stirring constantly. Pay particular attention to the pot's bottom and sides and keep the mixture from sticking.
9. When the temperature reaches 170˚, transfer to the bowl for the ice bath. Every few minutes, using the whisk, stir mixture to distribute the heat load and hasten cooling. After about 10 minutes, whisk in the cane alcohol and it is ready to serve, or transfer for storage.





Related Articles
Editor's Picks Articles
Top Ten Articles
Previous Features
Site Map





Content copyright © 2023 by Mickey Marquez. All rights reserved.
This content was written by Mickey Marquez. If you wish to use this content in any manner, you need written permission. Contact Mickey Marquez for details.