Chinese New Year Steamed Whole Fish Recipe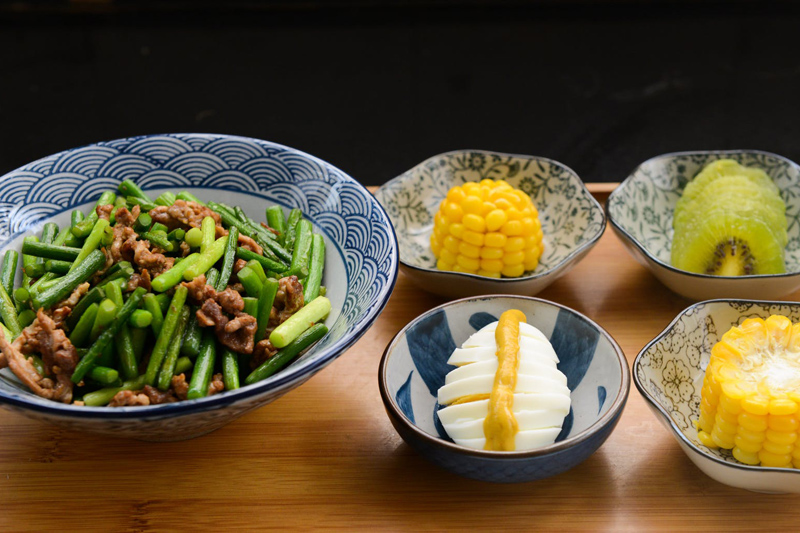 Chinese steamed apricot fish is one of my favorite recipes to serve on Chinese New Year. Traditionally a large family meal, consisting of many dishes is served on the eve of Chinese New Year; however, since most of my family is far from me at the moment, I will be making just this simple steamed fish dish as well as some longevity noodles. Serving this whole fish at Chinese New Year is meant to bring great prosperity and luck during the next year.
Here I'm using a whole steamed butterflied trout and topping it with a delicious sweet and tangy apricot sauce. If you can't find whole trout, you can use any type of whole white fish. I generally use trout because it is readily available in most local grocery stores and fish markets. Just make sure to have your fishmonger butterfly the fish to save on preparation time.
Also, make sure to purchase about one whole fish per person. The trout, once butterflied is very thin, and a medium whole trout has enough meat for about 1 person. Other white fish may be thicker and have more meat. If you are unsure of how much to purchase, ask you fishmonger. They generally know about how much meat is on each type of fish.
The apricot sauce makes enough for 3 to 4 pieces of fish. However, if you want to make just one or two pieces the extra sauce can be stored in the refrigerator for about 7 to 10 days. This sauce is also great on chicken and pork as well.
To watch a video on how I make this steamed fish with apricot sauce for one click
here.
3 to 4 whole fish - butterflied (trout or other white fish - one per person)
Apricot Sauce:
12oz jar apricot preserves
¼ cup white vinegar
¼ tsp ground ginger
1 tsp soy sauce
Place each fish skin side down on separate plates. Make sure that these plates fit comfortably inside of your steamer. The best way to steam several of these fish is to use a tiered aluminum steamer. This way each plate can fit in a separate steamer basket and all of them can be steamed at once. I would not use a bamboo steamer for this or any other fish recipe because it can retain the smells of seafood.


Once the fish are on separate plates, in the steamer baskets, and ready to be steamed, set them aside and make the sauce.


In a medium pot mix together all of the ingredients for the sauce. Heat on medium high and stir constantly until the sauce comes to a boil.


Once it boils, continue stirring for 30 seconds, then remove it, and set it aside.


When the sauce is done, begin steaming the fish by first bringing the water to boil.


Once it boils, stack the steamer baskets on top of one another, cover and let it steam for 6 to 7 minutes. Keep in mind that this time may differ depending on the type of fish, and how thick it is. Most fish do not take long to steam, especially when butterflied.


Once the fish is cooked through, carefully remove the lid and each steamer basket. Drain off any excess water that may have accumulated on the fish plates.


Then spoon the sauce on top of the fish and serve. This makes 3 to 4 servings.
Enjoy this simple steamed fish dish for the Chinese New Year, or for any quick and easy dinner. This can be served with longevity noodles as I will be using tonight, or with steamed white rice and vegetables, Enjoy!


Related Articles
Editor's Picks Articles
Top Ten Articles
Previous Features
Site Map





Content copyright © 2023 by Lila Voo. All rights reserved.
This content was written by Lila Voo. If you wish to use this content in any manner, you need written permission. Contact Lila Voo for details.