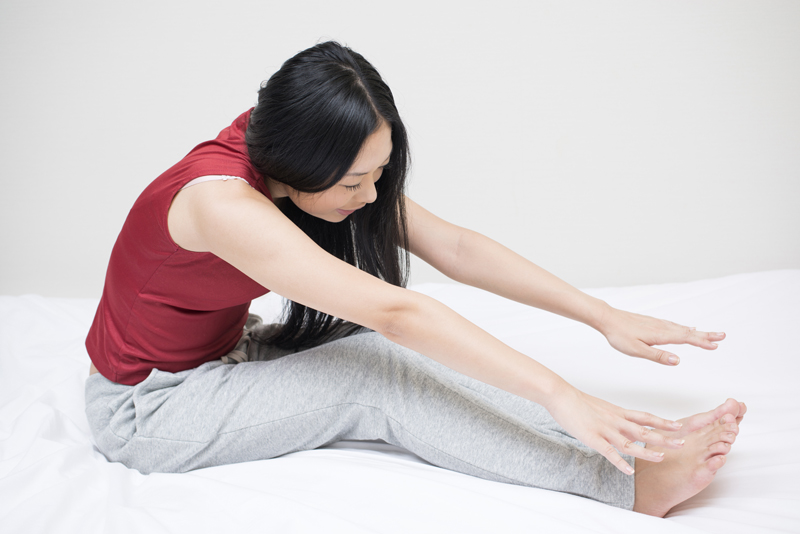 Recently, much of my journaling has taken the form of spiritual journaling. I have found this to be a very valuable practice to help me cope with neuromuscular disease and other difficulties of life, remember my many blessings, and strengthen my walk with G-d. Journaling has also been found to have important health benefits.

To start, I spend some time reading in the Bible. When a verse or passage appeals to me, I write it out in my journal. Next, I write about the verse. Sometimes, the verse prompts reflection on events in my life and often leads to a written prayer. I also spend time thinking about the meaning of the verse and writing about the verse helps me to gain better understanding.

Another important form of spiritual journaling for me has been gratitude journaling. When I take time to focus on the many blessings in my life, I turn my attention away from my complaints and difficulties to the many blessings I experience every day. By putting these blessings onto paper, they become tangible. This simple act helps me to refocus my thoughts and consider the many blessings in my life, leading me to greater thankfulness.

The format for my spiritual journaling changes depending on my needs for that day. Entries vary in length from a few lines to many pages. I do find that I receive the most benefit when I spend time with spiritual journaling each day. I date each entry and I make sure to note the Bible verse and/or other resource(s) that I use. Other than that, I do not follow specific rules.

I have copied an example from my spiritual journal below. I hope that this will help you to get started in developing your own spiritual journaling practice.

******************************************
He comes alongside us when we go through hard times, and before you know it, he brings us alongside someone else who is going through hard times so that we can be there for that person just as God was there for us. We have plenty of hard times that come from following the Messiah, but no more so than the good times of his healing comfort - we get a full measure of that, too. 2 Corinthians 1:4-5, Message

I must admit that I do not like to go through hard times! If given a choice, I would avoid the many difficulties of life and choose the easy path. Yet I know that I have learned and grown the most through the difficult times, like my diagnosis with neuromuscular disease.

My difficulties cause me to turn to God and to grow in my relationship with Him. Also, my difficulties increase my compassion for others, increase my ability to counsel others, and move my heart to write. If I had been given the chance to avoid difficulty, I would have also avoided many of the blessings that God has brought to me and through me during these difficult times.

When we are hurting, we have a choice to make. We can turn inward and let pain make us bitter and angry. Or we can turn to God, turn to his strength and comfort. As we heal through G-d's strength and comfort, we can grow in compassion and use that knowledge to help others in their suffering.

In this world, there will be pain, trouble, and suffering. We can be sure of that because God's Word tells us that this is the truth. God will use these difficulties, as He uses all of the circumstances of our lives for His purposes, and, ultimately, for our good. (See 1 Peter: 6-7; 1 Peter 4:12-19; Romans 8:28.)

While I have not yet come to the point where I can rejoice in my hard times, I have come to a place in my life where I can reach out to God in my difficulties. I choose to receive His comfort and peace, and to let His comfort and peace overflow through me to others. In that, I can rejoice.

I will turn their mourning into gladness; I will give them comfort and joy instead of sorrow. Jeremiah 31:13b, NIV

Help me, Lord, to turn my troubles and pain into gain though Your overflow of comfort into the lives of others. Help my ministry to flourish and and let these difficulties placed into my life lead me to Your fruit in my life. Don't let me turn inward in bitterness, but help me to turn outwards in Your love and compassion.

Resources:

Garcia, Kathy. Gratitude Journals. BellaOnline.com website. https://www.bellaonline.com/articles/art54164.asp . Retrieved 12/18/15.

Hitti, M., (n.d.) Healthy Living: 8 Steps to Take Today. Web MD website. https://www.webmd.com/balance/features/healthy-living-8-steps-to-take-today?page=4. Retrieved 12/18/15.

Reijonen, J., (2015). Keeping a Gratitude Journal. BellaOnline.com website. https://www.bellaonline.com/articles/art171318.asp . Retrieved 12/18/15.


You Should Also Read:
Read about Keeping a Gratitude Journal.
Find out more about Journal Writing and Neuromuscular Disease.
For more about Gratitude Journals, read this article.


Related Articles
Editor's Picks Articles
Top Ten Articles
Previous Features
Site Map





Content copyright © 2023 by Jori Reijonen, Ph.D.. All rights reserved.
This content was written by Jori Reijonen, Ph.D.. If you wish to use this content in any manner, you need written permission. Contact Jori Reijonen, Ph.D. for details.