How Childhood Abuse Affects the Adult Survivor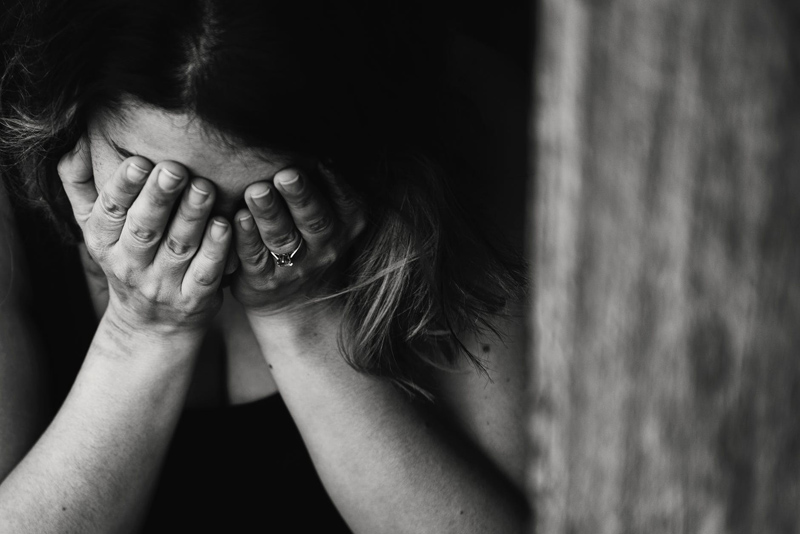 Surviving childhood abuse is intensely personal. The child internalizes the experience based on his or her experience during the abuse, and depending on the relationship of the abuser. So many family dynamics occur when someone the family trusted has abused a child. Yet, only the child living through the abuse can determine how this will affect him or her as they enter into adulthood.

Even identical twins experiencing identical child abuse will internalize and later externalize the abuse differently. The variables are vast and uncontrollable. This makes it even harder to determine how individuals will handle the abuse in the long term. Some of the more obvious variables include the type and severity of the abuse that occurred in childhood. While other less understood variables include the age and the emotional or intellectual development of the child when the abuse began.

The following examples are simple that, and in no way meant to diminish the affect or impact of anyone's personal experiences of child abuse. One type of child abuse is no better or worse than the other types, and there is not enough time on this earth to begin THAT discussion. So, for the sake of example only imagine a toddler is touched one day over his or her clothes and it happened just that one time. It is possible the child will hold no active memory of what happened. In all likeliness, he or she will not experience any affect from the abuse as an adult.

Now, we consider the child held captive in her home from the age of 6 or 7 and never allowed to attend school or play outside. Later at age 15, after police rescue who received an anonymous tip, and during the investigation, her father tells police she was "slow" when it came to "learning things" and he was only trying to keep her safe. Other than being kept out of school and inside there is no other evidence of any abuse. In fact, her parents appear to dote over her every need. The IQ test indeed diagnoses her as low functioning but she is capable of learning to care for herself.

The big question again...Will her daily life as an adult be affected daily from her experience and the reality is only time will tell. It will depend on the help she receives after her rescue. It is possible that because she only knew that life that she will not have been as traumatized as we might expect.

Children living in a home where there is abuse happening are often not ones who visit friends at their home or have the friends stay over at their home. Essentially the child does not know anything different. In his or her mind, ten-year-old children's mom yells at them for an hour before spanking them and sending them to bed. Since this child knows no other life, and no one knows about the abuse or tells him differently, it is possible he will never realize the abuse that he survived.

Understanding what the impact is on an adult who survived or experienced childhood trauma is challenging for outsiders, especially professionals who have been trained to know what you are supposed to feel, say, or do based on their education and training. Yet, professionals who never lived through childhood abuse cannot determine how you should react to the abuse or to the reminders in your everyday life.

This is also true of people living in a high functioning home. A home where everyone is safe from harm and loved. Where healthy family relationships respect the boundaries set by their parents, siblings, and extended family members. These people often define their childhood as "happy" or "safe". They will tell you that "in a heartbeat" they would absolutely choose to go back to the age of seven, eight or nine and relive their childhood all over again if possible.

Where a childhood abuse survivor who is now an adult may be plagued by frequent flashbacks triggered by hearing the sound off footsteps on a wood floor before a door slowly creaks open. The sound of footsteps, then a door creaking as it is opened slowly is the catalyst to what was going to happen next.

Music, alone is a huge trigger for many people. Music can evoke emotional responses that are joyful, and bring back memories that are good such as when a date slowly kisses his beautiful girlfriend at the senior prom. However, the opposite effect happens to an abuse survivor. Most of the songs they try to avoid hearing are ones that can send them back to the moment they were raped on a dark road by their ex-boyfriend's older brother during a friend's going away party.

Every time one hears that song, it triggers a sequence of reactions to the event that occurred. The trigger and reactions are difficult to escape without the help of a professional social worker or therapist trained in dealing with adult survivors of childhood trauma and abuse.


Related Articles
Editor's Picks Articles
Top Ten Articles
Previous Features
Site Map





Content copyright © 2023 by Erika Lyn Smith. All rights reserved.
This content was written by Erika Lyn Smith. If you wish to use this content in any manner, you need written permission. Contact Erika Lyn Smith for details.