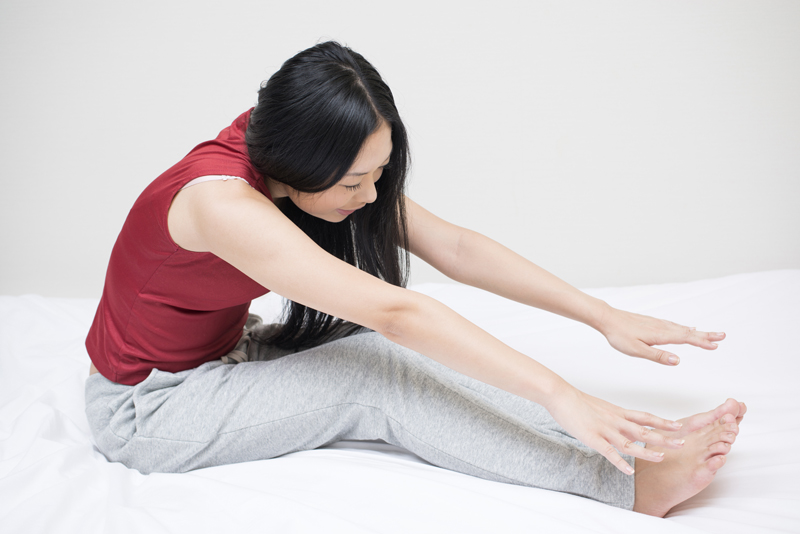 Pompe Disease, more formally known as Acid Maltease Deficiency (AMD), leads to progressive weakness of the muscles in the hips, upper legs, upper arms, and respiratory system. The infantile onset form also affects the muscles of the heart.

Onset may be in infancy, childhood, or adulthood. The child and adult onset forms are considered to be slowly progressive and less severe. Without treatment, the disease causes severe weakness and shortens life expectancy, with respiratory complication being the most common cause of AMD-related death.

If onset occurs during infancy, however, the disease is much more severe. If left untreated, infant-onset AMD is usually fatal during the infant's first year of life. Early symptoms include feeding difficulties, insufficient weight gain, muscle weakness and floppiness, respiratory problems and lung infections, and an enlargement of the heart. Recommendations in the U.S. for newborn screening will include Pompe disease.

The mechanism that causes this disease is relatively well understood. The neuromuscular disease AMD is a genetic disease, and is a passed to an individual through the two recessive genes, one from each parent (autosomal recessive). The inherited genetic defect prevents production of the acid maltese enzyme, which prevents the breakdown of stored sugar (glycogen). Glycogen builds up in cells and then, over time, kills the cells. When onset occurs during infancy, acid maltese enzyme is absent, while later onset cases correlate to low activity of the enzyme.

Medical treatment for this disease now exists. The drug Myozyme was approved for treatment of children with AMD by the U.S. Food and Drug Administration in 2006. In 2010, Lumizyme became available for treatment of late-onset AMD in the U.S.A: FDA approved use of Lumizyme was expanded to include children of all ages in 2014. These drugs are administered through frequent infusions. Treatment helps to improve strength and stamina, decrease fatigue, and slow progression of the disease.

Changes in diet may also help to improve functioning for some individuals with Acid Maltese Deficiency. A high protein, low carbohydrate diet has been recommended by some clinicians. This intervention, however, remains controversial.

Research into additional treatment for this disease is ongoing. For example, research is ongoing for a trial of gene therapy treatment. In addition, the experimental drug by Amicus Therapeutics, AT2220, has shown promise in preclinical trials.

Acid Maltese Deficiency is considered to be a rare disease. It occurs in an estimated 1 out 40,000 births. With new treatments, individuals with AMD now experience reduced disability and increased life expectancy.

Resources:

AMDA website, (2011). What is AMD? Retrieved on 12/8/15 from https://www.amda-pompe.org/index.php/main/about/amd/ .

amicus.com (2015). Pompe Disease. Retrieved on 12/8/15 from https://www.amicusrx.com/pompe.aspx .

Labbe, A., (2014). Lumizyme Now Commerciallly Available for Pompe (with update). Retrieved on 12/8/15 from https://quest.mda.org/news/lumizyme-now-commercially-available-pompe .

MDA website, (n.d.). Acid Maltase Deficieny (AMD): (Pompe disease). Retrieved on 12/8/15 from https://www.mda.org/disease/metabolic-diseases-of-muscle/acid-maltase-deficiency-pompe-disease .

NINDS/NIH website, (2013). NINDS Pompe Disease Information Page. Retrieved 12/8/15 from https://www.ninds.nih.gov/disorders/pompe/pompe.htm .

Wahl, Margeret, (2011.). Gene therapy trial in Pompe disease targets pumponary function in children. Quest. Retrieved on 12/8/15 from https://quest.mda.org/news/research-briefs-bmd-dmd-edmd-fa-lgmd-opmd-pompe-disease-sma .

Wahl, Margeret, (2011). What not to eat: Some consensus, much controversy about diet in 3 metabolic diseases. Quest, 14:6. Retrieved 12/8/15 from https://quest.mda.org/article/what-not-eat .


You Should Also Read:
Read this review of Extraordinary Measures.
What is Neuromuscular Disease?
Find out more about resources through the MDA.


Related Articles
Editor's Picks Articles
Top Ten Articles
Previous Features
Site Map





Content copyright © 2023 by Jori Reijonen, Ph.D.. All rights reserved.
This content was written by Jori Reijonen, Ph.D.. If you wish to use this content in any manner, you need written permission. Contact Jori Reijonen, Ph.D. for details.