Marriage Counseling Before Things get Rough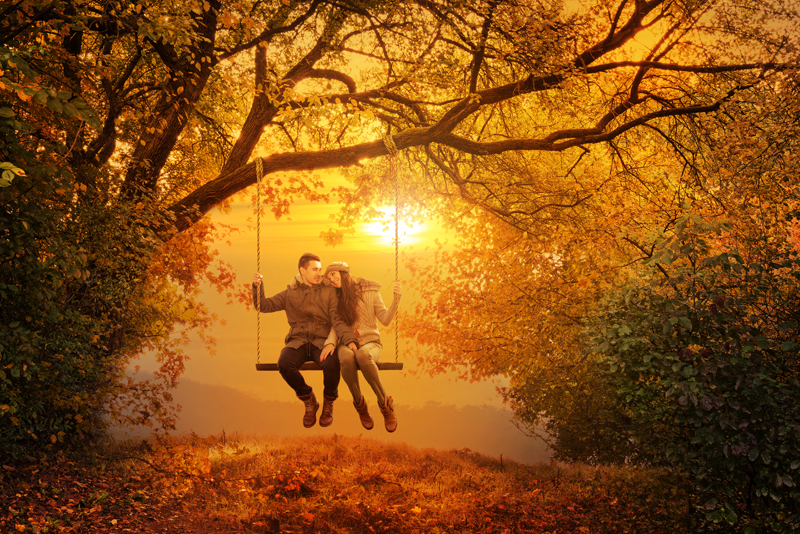 My husband, David, and I have been married for 17 years now and together for 19. We've actually known each other for 34 years, having met in the 7th grade. While it may have surprised a few of our old classmates to see us wind up together (we never dated in high school), they would be even more shocked to find out we are in counseling. I know that most of our friends who see us on the daily have certainly been surprised.
And in some ways, their surprise is understandable. Even our children have made comments on how rarely David and I fight. We still hold hands. We say "I love you" and "be careful" whenever either of us goes somewhere – and we actually mean both. We are still more comfortable together than apart. So what horrible thing could have pushed us into needing counseling?
Nothing.
We aren't in counseling because our marriage is failing. We are in counseling because our family has been under a lot of stress this past year, and we wanted to get some coping skills
before
our marriage started to suffer. Does that seem a little backwards? After all, If you aren't having any problems in your marriage, what need is there for counseling? Why waste the time (and money) on something you don't need?
Consider this: you do regular maintenance on your car to make sure it is running properly. You change the oil, patch up or get new tires, you check the brakes and steering, all in order not to have an unexpected problem pop up while you are driving. Or look at it another way; you go to the doctor or take your child to the doctor, for regular checkups. The doctor makes sure your blood pressure is good, your heart sounds good, your lungs are clear, and you get any vaccines and bloodwork that are needed. All in an effort to keep from getting sick, to stay healthy.
Marriage counseling can work the same way. By checking in on your marriage with a therapist, or going to a couple's retreat, you can often head off any problems that might have been brewing. Counseling can be a sort of checkup for your marriage. Instead of waiting until a little problem has turned into a big problem, by going to counseling early, you get the chance to work with your spouse to try to fix things together. By tackling a problem head-on together, while it is still small, you build up a level of trust with your spouse, and you strengthen the bond that the two of you share.
According to the APA (American Psychological Association), somewhere between 40-50% of marriages in the US end in divorce today. By being proactive in your marriage, it is unlikely that you will fall into that category.
So where do you find counseling for marriages that aren't in trouble? Actually, you can still look in the same places. Private practitioners such as counselors and therapists may be willing to see you (you will probably have better luck with a counselor). Many churches will have couple's retreats that can last anywhere from a weekend to a full week. A quick Google search will usually turn up a church near you with retreats.
The 10 Best Christian Marriage Conferences, Retreats, and Intensives 2017-2018
A google search will also turn up non-religious couples' retreats.
Top 10 Marriage Intensive in 2018
You get tune-ups for your car. You have a pest control service come out and check for early signs of termites. You get your flu shot every year. Isn't it about time to give your marriage a booster shot as well?


Related Articles
Editor's Picks Articles
Top Ten Articles
Previous Features
Site Map





Content copyright © 2023 by Michelle Taylor. All rights reserved.
This content was written by Michelle Taylor. If you wish to use this content in any manner, you need written permission. Contact Michelle Taylor for details.