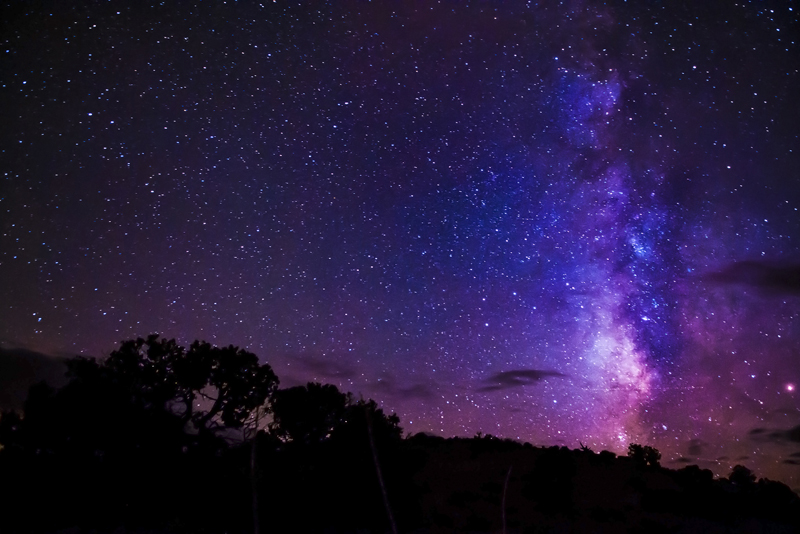 Beginners´ guides to get you started observing and finding your way around the sky, as well as choosing equipment.
A Quick Guide to the Astronomy Site

What are other people reading? Where can I find an astronomy word search? I´d like some help to start observing. What is a meteor shower? Here is a guide to help you find what you want and get the best out of the BellaOnline Astronomy site.
Absolute Beginners - Autumn Skies

As the long days of summer slip away and the skies darken earlier, the first stars of autumn appear. The centerpiece is the Great Square of Pegasus. It's the key to other autumn sights, including the most distant object you can see without a telescope - it's a billion billion miles away.
Absolute Beginners - Observing the Moon

We take the Moon for granted, because it's so close to us and easy to see. But it's a beautiful and interesting object as it goes through its monthly changes. Some of its main features are visible without optical aids, but with binoculars, you can see and learn to recognize many more.
Absolute Beginners - Observing the Sun

Study the Sun, but treat it with respect! Protect your eyes and use equipment with care, and you can count sunspots and see solar eclipses and transits. Or from the the comfort of your living room your computer will let you see space telescope images of solar flares, prominences and maybe a comet.
Absolute Beginners - See Mars and beyond

Three beautiful planets - Mars, Jupiter and Saturn - are all visible to the unaided eye. If you have binoculars or a telescope, you can also see some of the moons and other features. Here's a beginner's look at the planets which lie beyond Earth.
Absolute Beginners - Seeing Mercury and Venus

We can see five planets with our unaided eyes. But people often ask how to find them and how to recognize them. Here is a beginner's guide to seeing Mercury and Venus.
Absolute Beginners - Summer Skies

Warm summer nights are a great time to study the sky. Here is a guide to the main summer constellations. You can see all of these things without a telescope, so head outside and look up.
Absolute Beginners - Winter Skies

Many bright stars sparkle in the sky on crisp winter evenings. Brightest of all is Sirius the Dog Star, the face of one of the two dogs of Orion the hunter. The belt of Orion himself is an easily-identified feature and the constellation also has both a red supergiant star and a blue one.
Astronomy Day - Bringing Astronomy to the People

Astronomy Day has been an annual celebration of astronomy for over forty years of "bringing astronomy to the people." See if you can find an event near you. If not, why not create your own event by skywatching with a friend - our Absolute Beginners guides can help you out.
Astronomy Newsletter Sign-up

The free astronomy newsletter is easy to sign up for, offering a reminder of the latest articles, forum posts and news.
Beginners - Spring Skies

Days lengthen, flowers blossom and it's starting to get warmer. Even if your spring weather is late, daffodil-colored star Arcturus says it's spring. Use the Big Dipper to find Arcturus, Polaris the pole star, the constellation of Leo the lion, and a number of galaxies and nebulae.
Beginners - Start Observing

You'd like to know the night sky better? But you haven't a got a telescope, you live in a city, don't know any constellations, or can't tell a star from a planet? Time to give up? Absolutely not. Time to read on and look up.
Choosing and Using a Telescope

You've learned about the night sky with binoculars and you want to see more. What kind of telescope is good for a beginner? Here are some hints for choosing and using your first telescope. They've come a long way since Galileo first looked up through a telescope.
Exploring Stars and Planets - book review

Looking for an astronomy book for readers 8-14? Philip´s has a brand new edition of Ian Ridpath´s best seller. Clearly written and illustrated with up-to-date images, it´s the story of the Solar System. But there are also glimpses into galaxies, exploding stars and the history of the Universe.
Heavens-Above – website

where you live. But when and from which direction? What are the two bright stars you´ve seen after sunset? What´s an Iridium flare? The website Heavens-Above is a tool for beginners and experienced observers to answer questions like this.
How to Tell a Planet from a UFO

Two English policemen chased a UFO through the Devon countryside. It was the planet Venus. A news reporter had quite a scoop when she found a UFO hovering over New York City. It was the planet Jupiter. Why are planets and stars often mistaken for spacecraft or aircraft?
Start Observing - with Binoculars

What does every astronomer need? Most people would answer "a telescope." But, actually, binoculars are the best way to start observing the sky. Many experienced astronomers use them in addition to a telescope. Here is some guidance about getting started.
Young Astronomers at Work

Telescopes are essential for astronomy, but you don´t need one of your own. A computer can be the right instrument. Big telescopes collect data faster than professionals can process it, so amateurs can help. There is also room for individual ingenuity. See what some young astronomers have done.
Editor's Picks Articles
Top Ten Articles
Previous Features
Site Map
Content copyright © 2018 by . All rights reserved.
This content was written by . If you wish to use this content in any manner, you need written permission.
Contact Mona Evans for details.