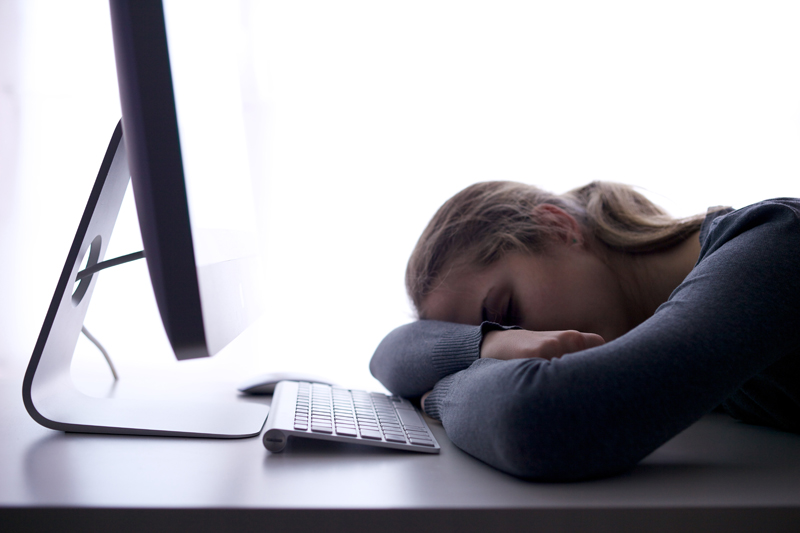 Unemployment can take a tremendous toll on your emotional and physical health. Find helpful encouragement and tips to cope.
Dealing with Stress During Job Loss

Learn how to avoid becoming isolated after you lose the social connection and daily structure that your job once provided.
Exercise Benefits - Obvious and Hidden

You are probably asking yourself - What does exercising have to do with unemployment? Read the article to learn about the benefits of exercise while you are unemployed. Some of the benefits may not be so obvious.
Maintaining Confidence When You Lose Your Job

Feelings of confidence and self worth can be very closely tied to the work that you do. If work and self worth go hand in hand for you, and you've lost your job, you'll need to watch out for some common self confidence pitfalls.
Meet Patrick Erwin

The economic recession and unemployment rate are more than just about the numbers. There are real people with real stories behind each and every statistic. Meet Patrick Erwin, one of the faces behind the 12 million stories.
Psychological Effects of Unemployment

Coping with job loss and unemployment can be damaging to your psychological well being. Learn why it is important to pay close attention to your mental health and well being and how to recognize common psychological effects.
Survive Layoff and Downsizing

Layoff and downsizing often causes more stress than most people in your life realize. Your perception of and reaction to a job layoff is your key to surviving a layoff.
What To Tell Your Kids - A Family Meeting

"I've been laid off". Familiar words that have been spoken in millions of homes across the country. The impact it has on you can be tough. The impact it can have your children can be devastating. Here is some information to think about before you have - the talk.
You are not at Fault

Losing your job is tough. If you're fired, it's all about you. If you're laid off it's about the position, which unfortunately impacts you. This article will talk about the inital impact of being laid off and hopefully help you realize that you are not at fault.
Your Emotions and Getting to the Next Step

Just received the news that you were being laid off? Anger, panic and despair are all emotions that you will go through on an emotional rollercoaster. Admitting to these feelings may be hard, but you will need to get past them in order to get to the next step.
Your Unemployment Report Card - A+

You're unemployed and you've been through a lot. You may be feeling like you haven't been able to do anything right. Well I've got your report card for your unemployment period and you get an A+. See why...
Editor's Picks Articles
Top Ten Articles
Previous Features
Site Map
Content copyright © 2018 by . All rights reserved.
This content was written by . If you wish to use this content in any manner, you need written permission.
Contact Corlia Logsdon for details.