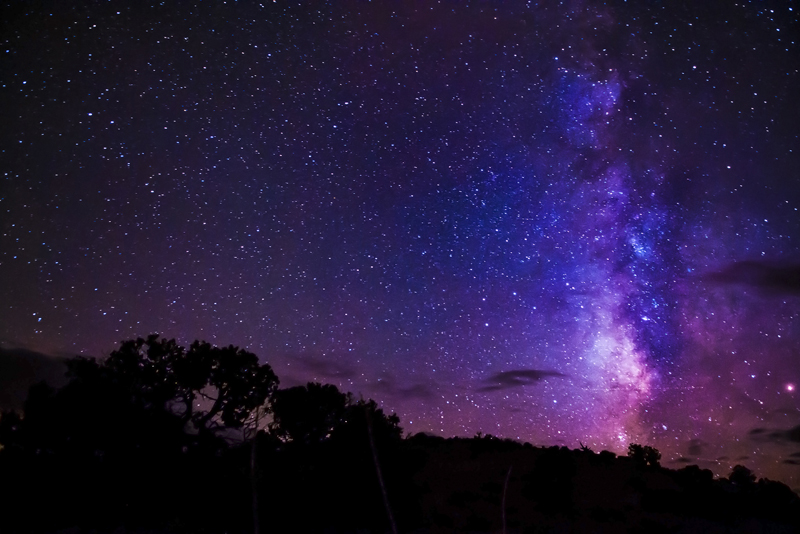 The people who go into space and what space means to people on Earth.
10 Fascinating Facts about Space Exploration

Who was really the first to orbit Earth? What is Snoopy's role in the manned space program? What sent an Australian teenager rushing to San Francisco? Which stars are Dnoces, Navi and Regor? Find out all of this . . . and more!
Art on the Moon - Moon Museum

The Moon Museum is a fusion of art and science wrapped up in the excitement of space exploration. But what is it? Does it really exist? Can we visit it? Here is an unusual story from the days when men walked on the Moon.
Astronauts – in Memoriam

Traveling into space is an astronaut's dream. However it's a dangerous occupation, both in the realization and in the training. A number of astronauts, almost all American or Russian, have paid the ultimate price for their dreams. Where are their memorials?
Carrying the Fire - book review

What was it like to be one-third of the Apollo 11 crew? Michael Collins, the man in the command module that didn´t land on the Moon, tells a fascinating story of astronaut training and space travel. Originally published in 1974, there was a Fortieth Anniversary edition of Carrying the Fire in 2009.
Cats in the Sky

There are three constellations named for dogs, but what about cats in the sky? There is astrocat Felicette who went into space and returned safely to Earth, but also constellations of big cats and a pawprint 50 light years across.
Christmas in the Skies

Christmas is a special day with a magic of its own. A Christmas eclipse is a great treat and centuries ago a long-awaited comet finally showed up on Christmas day. On the other hand, imagine spending the holidays a quarter of a million miles from home, as the crew of Apollo 8 did.
Cosmonauts - Birth of the Space Age

The starter's pistol for the space race was fired on October 4, 1957. It was in the form of a small highly-polished sphere that orbited the Earth every 98 minutes. This was the Soviet Union's Sputnik, Earth's first artificial satellite. It shook up the United States, and there was more to come.
Could you survive unprotected in space

Movies show people being expelled unprotected into space - they explode, they freeze instantly, their blood boils. It's not a pretty sight. Would this actually happen? Not really, but I still wouldn't recommend trying it out.
Creepy Crawlies in Space

What was the first Earth creature to go into space? Not a dog, but a fruit fly. Insects and arachnids have been mini-astronauts for over sixty years. They have also inspired the naming of heavenly objects.
Dark Matter - Poems of Space - book review

What do poets see when they look at the heavens? And astronomers? Are the experiences completely different or different sides of the same sense of wonder? This collection of poems, edited by a poet and an astrophysicist, is a treasure trove. There´s something here for everyone.
Does Sound Travel through Space

Can sound travel in space? The short answer is no, but it´s not so simple. The Sun produces sound waves we can´t hear. And then there´s a black hole that astronomers have detected endlessly singing a B-flat over tens of thousands of light years.
Exploring the Apollo Landing Sites

NASA sent the Lunar Reconnaissance Orbiter (LRO) to the Moon to spy out sites for future manned missions. It doesn?t look like they?ll be sending anybody to the Moon, but LRO has documented the Apollo landing sites. Astronomy writer and space expert Ian Ridpath takes us to the Moon for a look.
First Orbit - Film Review

On April 12, 1961 Yuri Gagarin saw what no human had ever seen before: the Earth from space. Now "First Orbit" allows you to imagine that you are making the historic voyage. Film shot from the International Space Station creates the views, but you´ll also have Philip Sheppard´s music.
George's Cosmic Treasure Hunt - book review

George is sad. The family next door are moving away and things will be so dull without them. Or maybe not! Why is the new Martian rover acting so strangely? Has the search for life met an alien threat to Earth? Lucy and Stephen Hawking take George and the reader on a cosmic adventure.
Hubble 3D - film review

For over two decades a special telescope has given us breath-taking views of the cosmos. The Hubble Space Telescope has lasted this long through servicing by space shuttle astronauts, but the final mission is over. This IMAX film is a tribute to the iconic instrument - is there a theater near you?
Icarus at the Edge of Time book review

Icarus flew too close to the Sun with wings of wood and wax. The wax melted and he fell to his death. Brian Greene´s Icarus of the future flies too close to a black hole and finds that he should have paid more attention to Einstein.
In the Shadow of the Moon - film review

What would it be like to leave Earth´s protective embrace and journey to an alien world? Only twenty-four men have ever experienced this - Apollo astronauts. "In the Shadow of the Moon" uses original footage & astronaut interviews to tell the story of one of the defining events of human history.
Jellynauts Go to Space

Many animals other than humans have been in space. They include fruit flies, spiders, rats, mice, monkeys, chimps, dogs, frogs and jellyfish. It's hard to imagine jellyfish swimming around in the space shuttle, but they were part of the first Spacelab Life Sciences Mission.
Moon Madness

How much do people know about our next-door neighbor the Moon? For example, does the full moon drive people crazy? Apparently not – unless maybe they're astronomers trying to observe faint nebulae. Here are ten common moon myths and lunar lapses.
Packing for Mars - book review

If you think being an astronaut is a glamorous occupation, Mary Roach´s book "Packing for Mars" will bring you down to Earth. Playing in free-fall looks like fun, but without gravity, eating, hygiene and dealing with waste are not fun. Here´s the lowdown. Still want to go to Mars?
Space Station 3D - film review

A Select Few Have Been Aboard... Now It´s Your Turn! It´s "Space Station 3D" and in IMAX it may be the closest you ever get to seeing Earth from space. It´s not a new film, but worth seeing if you can.
Spiders in Space

Spiders and their webs are everywhere and not just on Halloween. Sixteen of them have been sent into space. How well did the orb-weavers manage their webs? Did the jumping spiders starve in microgravity? What was the big surprise Gladys had for researchers when she returned to Earth?
Thanksgiving in Space

Many good foods are associated with a traditional American Thanksgiving dinner. But what do you suppose would be on the menu for Thanksgiving in space? Would you squeeze turkey paste out of a tube and get gelatin-covered dessert in cubes? Nope. Space food has got much better since the early days.
The New Martians - book review

Fast forward to 2035. The first manned Mars expedition is going home, and things have started to go wrong. The psychological pressures of being a small group spending a few years together in a hostile environment are getting to them. They're also unaware that they've acquired a hitchhiker.
Who Let the Dogs out?

Someone must have left the door open, because the skies are full of dogs. You can see the dogs of Orion and the hunting dogs of the shepherd Bootes in pursuit of the Great Bear. There is also the Running Dog Nebula and the memory of poor Laika, the first cosmonaut, who perished in space.
Worldwide AstroFest 2021 - Destination Mars

AstroFest had been convened in London annually since 1992, but in its 30th year a global pandemic was raging. Undaunted, the Astronomy Now folk took European AstroFest into cyberspace as Worldwide AstroFest. Several events were planned, the first on February 18th for "Destination Mars".
Editor's Picks Articles
Top Ten Articles
Previous Features
Site Map
Content copyright © 2018 by . All rights reserved.
This content was written by . If you wish to use this content in any manner, you need written permission.
Contact Mona Evans for details.